Our prayer are going out to all students and staff going back to school this month.
May God place and keep His hands upon all to keep safe and to guide each one during this school year.
January 22, 2023 Sunday
Something is going on... Holy Spirit is trying to show us something. longest warning
Revelation 2:18 1
8 And unto the angel of the church in Thyatira write; These things saith the Son of God, who hath his eyes like unto a flame of fire, and his feet are like fine brass; The eyes are able to see..
19 I know thy works, and charity, and service, and faith, and thy patience, and thy works; and the last to be more than the first.
Charity - Gal. 5:23-24; is a fruit of the Spirit
They were gaining.. they were growing (last to be more than the first)
20 Notwithstanding I have a few things against thee, because thou sufferest that woman Jezebel, which calleth herself a prophetess, to teach and to seduce my servants to commit fornication, and to eat things sacrificed unto idols. Interesting... Jezebel was a woman that was evil They allowed Jezebel to do what she wanted to do. The things against God. The church allowed it. Suffereth - tolerate it
21 And I gave her space to repent of her fornication; and she repented not.
She refused to repent
22 Behold, I will cast her into a bed, and them that commit adultery with her into great tribulation, except they repent of their deeds.
Bed - sickness; suffering The churches that was allowed will go through tribulation, if they don't stop.
If they don't quit entertaining the evil the warning will come forth; cut out the evil Even in your house and at your house doors We can look like the church all day, but if we are not cutting out the evil, we are still wrong.
God is giving us a chance like He did Jezebel
23 And I will kill her children with death; and all the churches shall know that I am he which searcheth the reins and hearts: and I will give unto every one of you according to your works.
Spiritually talking about those who follow after her.
When we are not doing what we should do we risk of running into something we can't handle, we risk of falling.
We must obey the Scripture and we must stand against the evil and not allow it in.
We must hold the line and stand on the line for righteousness.
God offered Jezebel and us to repent. God loves us.
He wants us with Him. He can't calls us His children when we entertain evil. He is warning us.
If we don't obey Him then we have to go through disclipine. He loves those He corrects.
We have to teach truth in the churches.
The individual affects the corporate.
One person can speak volumes about the corporte
Ps. 62:12 12 Also unto thee, O Lord, belongeth mercy: for thou renderest to every man according to his work. God always has a remant, did you stand against false teaching, did you check for truth, or did you follow?
Rev. 2: 24 But unto you I say, and unto the rest in Thyatira, as many as have not this doctrine, and which have not known the depths of Satan, as they speak; I will put upon you none other burden.
Hold on, stand and claim to truth.
We can not follow the world, we must hold our ground. Don't want to play with God.
Hold on, stand and claim to truth. We can not follow the world, we must hold our ground. Don't want to play with God.
25 But that which ye have already hold fast till I come.
26 And he that overcometh, and keepeth my works unto the end, to him will I give power
27 And he shall rule them with a rod of iron; as the vessels of a potter shall they be broken to shivers: even as I received of my Father.
28 And I will give him the morning star.
29 He that hath an ear, let him hear what the Spirit saith unto the churches.
One day we will be a part of His kindgom
Psalms 2 8 Ask of me, and I shall give thee the heathen for thine inheritance, and the uttermost parts of the earth for thy possession.
9 Thou shalt break them with a rod of iron; thou shalt dash them in pieces like a potter's vessel.
Sunday January 15, 2023
This warning should hit Christian harder than the world.
Revelation 3 1. And unto the angel of the church in Sardis write; These things saith he that hath the seven Spirits of God, and the seven stars; I know thy works, that thou hast a name that thou livest, and art dead. This is city is rich.
2 Be watchful, and strengthen the things which remain, that are ready to die: for I have not found thy works perfect before God.
3 Remember therefore how thou hast received and heard, and hold fast, and repent. If therefore thou shalt not watch, I will come on thee as a thief, and thou shalt not know what hour I will come upon thee.
4 Thou hast a few names even in Sardis which have not defiled their garments; and they shall walk with me in white: for they are worthy.
5 He that overcometh, the same shall be clothed in white raiment; and I will not blot out his name out of the book of life, but I will confess his name before my Father, and before his angels.
6 He that hath an ear, let him hear what the Spirit saith unto the churches.
This church looked like a church... verse 1 states that they were known in the city, but they were dead to Christ. Lukewarm... is one thing, but Dead is probably worst.
Matthew 13:24-30 The wheat and tares look alike.
There is a time where they look alike, but as the plants grow they start to differ.
The people of Sadris had the dead walking around with the living Anyone can do works... the thing that separates the works and the spirit is that the Spirit produces something.
You don't do anything, the Spirit produces and brings fruit Galatians 5: The fruit of the Spirit....
When you are saved, the fruit produces We have to do more that look like a church, we need to be producing fruit by the Spirit. Walking around .. need a wake up call verse 4 .... shall walk with me.... Repent..
He (Jesus) wants to walk with us and wants us to be with Him We should be walking alive , not dead. Producing fruit with life.
There was a raiment left in Sadris where they stayed walking with Christ.
There was others that were walking dead, telling them to repent Joy Explosion has a call on our ministry and we have to alive..not walking dead. Letters were sent to leaders of the churches to get attention to get churches on point. Goal is to be what God has called us to be, not a Sadris church.
Sunday January 8, 2023
There are warnings in the Bible to we can apply to our lives.
Rev. 3:14 Always something positive is in the letters to the churches.
This letter stress the condition of the church.
Rev. 3 14 And unto the angel of the church of the Laodiceans write; These things saith the Amen, the faithful and true witness, the beginning of the creation of God;
15 I know thy works, that thou art neither cold nor hot: I would thou wert cold or hot.
16 So then because thou art lukewarm, and neither cold nor hot, I will spue thee out of my mouth.
This letter goes right into the problem, after stating that he knows their works.
Each letter begins with knowing the works of that certain church Cold - cooling; spring of water Hot - cooking Lukewarm - dangerous; not drinkable
He knows that the church is in danger because they are lukewarm Christ Jesus considering spueing us out of His mouth, after He had went through all the pain and death still says, He would spit us out.
Reasons why this is said: Rev. 3: 17 Because thou sayest, I am rich, and increased with goods, and have need of nothing; and knowest not that thou art wretched, and miserable, and poor, and blind, and naked:
They didn't feel like they needed anything.
This town was an industrial town .. they were a system.. they were gaining funds from products... they became the world.
References: Mark 4:19 19 And the cares of this world, and the deceitfulness of riches, and the lusts of other things entering in, choke the word, and it becometh unfruitful.
They just looked like church.
They didn't even feel like they needed Jesus.
Rev. 3:18-20 18 I counsel thee to buy of me gold tried in the fire, that thou mayest be rich; and white raiment, that thou mayest be clothed, and that the shame of thy nakedness do not appear; and anoint thine eyes with eyesalve, that thou mayest see.
They were known for export for gold, and wool and eyesalve (used to see better) He wanted them to have faith.... tried.. faith like gold.
That they could only get from Him.
They were spiritually naked.
Rich because of gold, but poor because they didn't have faith.
They were spiritual blind.
1 Peter 1:7 7
That the trial of your faith, being much more precious than of gold that perisheth, though it be tried with fire, might be found unto praise and honour and glory at the appearing of Jesus Christ:
He tells them that He is everything they need.
This is one of the warnings we are given.
Only be hot is effective, not lukewarm. Lukewarm is useless.
Rev. 3 19 As many as I love, I rebuke and chasten: be zealous therefore, and repent.
Zealous - be happy, be excited about the rebuking.. knowing the God is working on us as a church and as individuals.
20 Behold, I stand at the door, and knock: if any man hear my voice, and open the door, I will come in to him, and will sup with him, and he with me.
Note: Whoever opens the door... He makes it individual.. each of us will stand individually before God.
Hebrews 12:6 6 For whom the Lord loveth he chasteneth, and scourgeth every son whom he receiveth.
Rev. 3 21 To him that overcometh will I grant to sit with me in my throne, even as I also overcame, and am set down with my Father in his throne.
22 He that hath an ear, let him hear what the Spirit saith unto the churches.
Note: In each letter.. I know thy works... begins ends letter.... let him hear what the Spirit saith... which means He wants you back with Him.. giving you a warning and a solution so we can stay where we should be so we can sit beside Him with the other saints
. These warning keep us on our toes. Lukewarm is bad.. we don't have to be that way.
This warning is a need for the churches and each of us today. Open our eyes up spiritually .... let us self check and don't be lukewarm.
Sunday December 4, 2022
Dealing with mental illness.....
Churches today have a difficult time explaining
Depression is real Christian are even influenced by depression
The Bible doesn't state depression, but we have different members of our being: spirit, body, mind God is the author of our bodies We are made in His image
The Healer is God Scriptures are true from Genesis to Revelation 1
Kings 19:1-5
And Ahab told Jezebel all that Elijah had done, and withal how he had slain all the prophets with the sword.
2 Then Jezebel sent a messenger unto Elijah, saying, So let the gods do to me, and more also, if I make not thy life as the life of one of them by to morrow about this time.
3 And when he saw that, he arose, and went for his life, and came to Beersheba, which belongeth to Judah, and left his servant there.
4 But he himself went a day's journey into the wilderness, and came and sat down under a juniper tree: and he requested for himself that he might die; and said, It is enough; now, O Lord, take away my life; for I am not better than my fathers.
5 And as he lay and slept under a juniper tree, behold, then an angel touched him, and said unto him, Arise and eat.
Depression was setting in on a prophet of God that has walked and taught the power of God.
1 Kings 19:6-10
6 And he looked, and, behold, there was a cake baken on the coals, and a cruse of water at his head. And he did eat and drink, and laid him down again. 7 And the angel of the Lord came again the second time, and touched him, and said, Arise and eat; because the journey is too great for thee. 8 And he arose, and did eat and drink, and went in the strength of that meat forty days and forty nights unto Horeb the mount of God. 9 And he came thither unto a cave, and lodged there; and, behold, the word of the Lord came to him, and he said unto him, What doest thou here, Elijah? 10 And he said, I have been very jealous for the Lord God of hosts: for the children of Israel have forsaken thy covenant, thrown down thine altars, and slain thy prophets with the sword; and I, even I only, am left; and they seek my life, to take it away.
Frustration is what Elijah is dealing with now.
Elijah is upset that the children of Israel aren't serving God the way they are suppose to.
He is tired and weak in his service. He was letting God know how he was feeling.
1 Kings 19:11-15 11 And he said, Go forth, and stand upon the mount before the Lord. And, behold, the Lord passed by, and a great and strong wind rent the mountains, and brake in pieces the rocks before the Lord; but the Lord was not in the wind: and after the wind an earthquake; but the Lord was not in the earthquake: 12 And after the earthquake a fire; but the Lord was not in the fire: and after the fire a still small voice. 13 And it was so, when Elijah heard it, that he wrapped his face in his mantle, and went out, and stood in the entering in of the cave. And, behold, there came a voice unto him, and said, What doest thou here, Elijah? 14 And he said, I have been very jealous for the Lord God of hosts: because the children of Israel have forsaken thy covenant, thrown down thine altars, and slain thy prophets with the sword; and I, even I only, am left; and they seek my life, to take it away. 15 And the Lord said unto him, Go, return on thy way to the wilderness of Damascus: and when thou comest, anoint Hazael to be king over Syria:
The things of this world will get our attention and we will miss the still small voice.
Seek the Lord in all your situations His calming still voice is better than any doctor or situation.
He ministers through His still small voice 1
Kings 19:18-19
18 Yet I have left me seven thousand in Israel, all the knees which have not bowed unto Baal, and every mouth which hath not kissed him. 19 So he departed thence, and found Elisha the son of Shaphat, who was plowing with twelve yoke of oxen before him, and he with the twelfth: and Elijah passed by him, and cast his mantle upon him.
Elijah was lonely and God was bringing him Elisha and 7,000 more that had the same call.
Stop looking for signs and listen to the voice. We do have a body... we do have a mind.. we do have to take care of both of them. God is there and He will minister .
I break a bone... I know God heals, but I have to go get a cast on it. Nothing is greater than God
Sunday October 9, 2022
Questions: When was the last time you were insulted?
Acts 11
25 Then departed Barnabas to Tarsus, for to seek Saul:
26 And when he had found him, he brought him unto Antioch. And it came to pass, that a whole year they assembled themselves with the church, and taught much people. And the disciples were called Christians first in Antioch.
27 And in these days came prophets from Jerusalem unto Antioch.
28 And there stood up one of them named Agabus, and signified by the Spirit that there should be great dearth throughout all the world: which came to pass in the days of Claudius Caesar.
29 Then the disciples, every man according to his ability, determined to send relief unto the brethren which dwelt in Judaea:
30 Which also they did, and sent it to the elders by the hands of Barnabas and Saul.
Verse 26: The name Christian was considered an insult.
Acts 24:5 Looked upon disciples as Jews... 5. For we have found this man a pestilent fellow, and a mover of sedition among all the Jews throughout the world, and a ringleader of the sect of the Nazarenes:
John 1:46 any good thing come out of Nazareth
46 And Nathanael said unto him, Can there any good thing come out of Nazareth? Philip saith unto him, Come and see. When was the last time the world insulted you?
We should want that disrespect... I want to be called a Christian.
We are followers of Jesus Christ.
Why haven't we been insulted? We have to be true Christian so the world will know you are a Christian
Matthew 5:13-16
13 Ye are the salt of the earth: but if the salt have lost his savour, wherewith shall it be salted? it is thenceforth good for nothing, but to be cast out, and to be trodden under foot of men.
14 Ye are the light of the world. A city that is set on an hill cannot be hid.
15 Neither do men light a candle, and put it under a bushel, but on a candlestick; and it giveth light unto all that are in the house.
16 Let your light so shine before men, that they may see your good works, and glorify your Father which is in heaven. Are we walking our walk?
Take the insult 1 John 3
14 We know that we have passed from death unto life, because we love the brethren. He that loveth not his brother abideth in death.
15 Whosoever hateth his brother is a murderer: and ye know that no murderer hath eternal life abiding in him.
16 Hereby perceive we the love of God, because he laid down his life for us: and we ought to lay down our lives for the brethren.
People will call us Christian by how we treat others..
Brethren is a Christian term.. we have to treat our own right.
John 13:34-35
34 A new commandment I give unto you, That ye love one another; as I have loved you, that ye also love one another.
35 By this shall all men know that ye are my disciples, if ye have love one to another. When was the last time you were insulted?
Col. 4:6 6 Let your speech be always with grace, seasoned with salt, that ye may know how ye ought to answer every man.
Are you talking with hope (salt), or are you talking as negative as the world?
You are to be the light... the encouragement.. the hope.
You talk should be seasoned with the good new of Christ.
Matthew 7:12 12 Therefore all things whatsoever ye would that men should do to you, do ye even so to them: for this is the law and the prophets. You have to remember that you weren't always saved. You have to love the person, not the sin. We have to be ready for a defense. World is going to challenge us.
1 Peter 3:13 13 And who is he that will harm you, if ye be followers of that which is good?
14 But and if ye suffer for righteousness' sake, happy are ye: and be not afraid of their terror, neither be troubled;
15 But sanctify the Lord God in your hearts: and be ready always to give an answer to every man that asketh you a reason of the hope that is in you with meekness and fear:
16 Having a good conscience; that, whereas they speak evil of you, as of evildoers, they may be ashamed that falsely accuse your good conversation in Christ.
17 For it is better, if the will of God be so, that ye suffer for well doing, than for evil doing.
18 For Christ also hath once suffered for sins, the just for the unjust, that he might bring us to God, being put to death in the flesh, but quickened by the Spirit:
Know the scripture for you to be able to reply to the world. Have your defense ready. Insults will come after your defense.
When the world insults with the title of a Christian.. means you are on the right path.
1 Peter 4:12 12 Beloved, think it not strange concerning the fiery trial which is to try you, as though some strange thing happened unto you:
13 But rejoice, inasmuch as ye are partakers of Christ's sufferings; that, when his glory shall be revealed, ye may be glad also with exceeding joy.
14 If ye be reproached for the name of Christ, happy are ye; for the spirit of glory and of God resteth upon you: on their part he is evil spoken of, but on your part he is glorified.
15 But let none of you suffer as a murderer, or as a thief, or as an evildoer, or as a busybody in other men's matters.
16 Yet if any man suffer as a Christian, let him not be ashamed; but let him glorify God on this behalf.
Sunday October 2, 2022
What is a promise?
1.An announcement of information; God's announcement of His plan
2. to overcome; an overcomer God makes a promise to an overcomer.
Revelation 1: 1-10
The Revelation of Jesus Christ, which God gave unto him, to shew unto his servants things which must shortly come to pass; and he sent and signified it by his angel unto his servant John:
2 Who bare record of the word of God, and of the testimony of Jesus Christ, and of all things that he saw.
3 Blessed is he that readeth, and they that hear the words of this prophecy, and keep those things which are written therein: for the time is at hand.
4 John to the seven churches which are in Asia: Grace be unto you, and peace, from him which is, and which was, and which is to come; and from the seven Spirits which are before his throne;
5 And from Jesus Christ, who is the faithful witness, and the first begotten of the dead, and the prince of the kings of the earth. Unto him that loved us, and washed us from our sins in his own blood,
6 And hath made us kings and priests unto God and his Father; to him be glory and dominion for ever and ever. Amen.
7 Behold, he cometh with clouds; and every eye shall see him, and they also which pierced him: and all kindreds of the earth shall wail because of him. Even so, Amen.
8 I am Alpha and Omega, the beginning and the ending, saith the Lord, which is, and which was, and which is to come, the Almighty. 9 I John, who also am your brother, and companion in tribulation, and in the kingdom and patience of Jesus Christ, was in the isle that is called Patmos, for the word of God, and for the testimony of Jesus Christ.
10 I was in the Spirit on the Lord's day, and heard behind me a great voice, as of a trumpet,
Verse 19-20 19 Write the things which thou hast seen, and the things which are, and the things which shall be hereafter;
20 The mystery of the seven stars which thou sawest in my right hand, and the seven golden candlesticks. The seven stars are the angels of the seven churches: and the seven candlesticks which thou sawest are the seven churches.
letters are written to the seven churches; each church has something going on; something different in each is overwhelming They all have something to overcome because they have different issues.
A promise is made to those who believe and follow. God's promises are absoulte. In today's time we have issues going on... each person has something different going on.
These letters are written to the churches; we have an application.
Church is Ephesus - all about the business of God; lost first love (God); where is the love while rebuking
Church of Smyrna - they are being presecuted; we will be presecuted
Church of Pergamos - tolorete; let anything and everything come in; didn't stand up for the right things.
Church of Thyatira - easily led astray
Church of Sadris - spritiual dead; going through the motions; look good but dead
Church of Philadelphia - patient; surrounded by everyone;
Church of Laodicea. - luke warm church; one foot in and one foot out
Todays churches are the same. Look around everyday we struggle with hurts, pain, lost.... At the end of each letter to these churches, the letter ends with "to him the overcome"
Read Chapters 2-3 to see the letters and promises to each church. ARe you an overcomer?
There is a promise for you!
John 16: 31-33 31 Jesus answered them, Do ye now believe?
32 Behold, the hour cometh, yea, is now come, that ye shall be scattered, every man to his own, and shall leave me alone: and yet I am not alone, because the Father is with me.
33 These things I have spoken unto you, that in me ye might have peace. In the world ye shall have tribulation: but be of good cheer; I have overcome the world.
1 John 5:4-5
4 For whatsoever is born of God overcometh the world: and this is the victory that overcometh the world, even our faith.
5 Who is he that overcometh the world, but he that believeth that Jesus is the Son of God? God says that HE has already done it... hold fast... HE has this You are an overcomer waiting on a promise.
Body of Christ we are being with everything the world is throwing at us... but if you will hold on and stay strong... we will make it.. we will stand fast
Revelation 21:4 "And God shall wipe away all tears from their eyes; and there shall be no more death, neither sorrow, nor crying, neither shall there be any more pain: for the former things are passed away."
********** ********** ********** ********** ********** ********** ********** ********** ********** ********** ********** ********** ********** ********** ****
Sunday August 28, 2022
Psalm 23
If you have ever overflowed a cup you know what happens... with the Gospel it is different
1.The Lord is my shepherd; I shall not want.
2 He maketh me to lie down in green pastures: he leadeth me beside the still waters.
3 He restoreth my soul: he leadeth me in the paths of righteousness for his name's sake.
4 Yea, though I walk through the valley of the shadow of death, I will fear no evil: for thou art with me; thy rod and thy staff they comfort me.
5 Thou preparest a table before me in the presence of mine enemies: thou anointest my head with oil; my cup
6 Surely goodness and mercy shall follow me all the days of my life: and I will dwell in the house of the Lord for ever.
********** ********** ********** ********** ********** ********** ********** **********
The Good Shepherd is God.
Focused on loving and caring for His sheep.
Verse 1 and 2 He provides for His sheep.
He gives you what you need
John 10:11 I am the good shepherd
11 I am the good shepherd: the good shepherd giveth his life for the sheep.
John 10:14 good shepherd.. I know my sheep
14 I am the good shepherd, and know my sheep, and am known of mine.
verse 5 The Holy Spirit overflows our cup
The New Testament shares how the Holy Spirit would overflow with His presence.
Exodus 31:1
God fills with His presence.. the purpose was the building of the Temple.
Exodus 31 1.And the Lord spake unto Moses, saying, 2 See, I have called by name Bezaleel the son of Uri, the son of Hur, of the tribe of Judah: 3 And I have filled him with the spirit of God, in wisdom, and in understanding, and in knowledge, and in all manner of workmanship,
Acts 2:1 When the day of Pentacost....
And when the day of Pentecost was fully come, they were all with one accord in one place.
2 And suddenly there came a sound from heaven as of a rushing mighty wind, and it filled all the house where they were sitting.
3 And there appeared unto them cloven tongues like as of fire, and it sat upon each of them.
4 And they were all filled with the Holy Ghost, and began to speak with other tongues, as the Spirit gave them utterance.
Now the Holy Spirit is filling individuals. Jesus provided for the sheep when they were hungry.
Matthew 14 -
15 And when it was evening, his disciples came to him, saying, This is a desert place, and the time is now past; send the multitude away, that they may go into the villages, and buy themselves victuals.
16 But Jesus said unto them, They need not depart; give ye them to eat.
17 And they say unto him, We have here but five loaves, and two fishes.
18 He said, Bring them hither to me.
19 And he commanded the multitude to sit down on the grass, and took the five loaves, and the two fishes, and looking up to heaven, he blessed, and brake, and gave the loaves to his disciples, and the disciples to the multitude.
20 And they did all eat, and were filled: and they took up of the fragments that remained twelve baskets full.
21 And they that had eaten were about five thousand men, beside women and children.
He gives everything we need and then overflows it.
He gives Life...
John 10:10 10 The thief cometh not, but for to steal, and to kill, and to destroy: I am come that they might have life, and that they might have it more abundantly.
2 Peter We need a Godly life.. He gives more.. Salvation, then a Godly life to have life abundantely.
Ephesians 3 Now unto him that is able to do exceeding abundantly above all that we ask or think, according to the power that worketh in us, Psalm 23:6 Goodness and mercy shall follow me all the days of my life.
Sunday August 14, 2022
Famous Last Words of Christ have more meaning that we think.
They were a completion.
How are you walking?
Ephesians 2
1. And you hath he quickened, who were dead in trespasses and sins;
2 Wherein in time past ye walked according to the course of this world, according to the prince of the power of the air, the spirit that now worketh in the children of disobedience:
3 Among whom also we all had our conversation in times past in the lusts of our flesh, fulfilling the desires of the flesh and of the mind; and were by nature the children of wrath, even as others.
These verses show how we were walking before we got saved.
4 But God, who is rich in mercy, for his great love wherewith he loved us,
5 Even when we were dead in sins, hath quickened us together with Christ, (by grace ye are saved;)
6 And hath raised us up together, and made us sit together in heavenly places in Christ Jesus:
7 That in the ages to come he might shew the exceeding riches of his grace in his kindness toward us through Christ Jesus.
8 For by grace are ye saved through faith; and that not of yourselves: it is the gift of God:
9 Not of works, lest any man should boast.
10 For we are his workmanship, created in Christ Jesus unto good works, which God hath before ordained that we should walk in them. verse 4: Grace showed up We were walking a certain way and then God showed up. We were on our way to damnation. Without Christ there is no good. Grace appreared Titus 2:11
11 For the grace of God that bringeth salvation hath appeared to all men,
The first part of this chapter tells of bad works, then we walk in good works.
Jeremiah 8 - workmanship the Potter. We were made to walk the right way.
Ephesians 2:10 We are pre-ordained to walk the path of good workmanship.
You are called to do good works.. Ordained - set aside for a certain work How can you walk right?
2 Corn 5:17
17 Therefore if any man be in Christ, he is a new creature: old things are passed away; behold, all things are become new.
John 15:16
16 Ye have not chosen me, but I have chosen you, and ordained you, that ye should go and bring forth fruit, and that your fruit should remain: that whatsoever ye shall ask of the Father in my name, he may give it you.
Matt 5:44
44 But I say unto you, Love your enemies, bless them that curse you, do good to them that hate you, and pray for them which despitefully use you, and persecute you;
I am pre-ordained to love my enemies I am pre-ordained to pray for my enemies We were made to love and pray for our enemies. Walking in Christ.
Ordained to do good works
Titus 2:12-15
12 Teaching us that, denying ungodliness and worldly lusts, we should live soberly, righteously, and godly, in this present world;
13 Looking for that blessed hope, and the glorious appearing of the great God and our Saviour Jesus Christ;
14 Who gave himself for us, that he might redeem us from all iniquity, and purify unto himself a peculiar people, zealous of good works.
15 These things speak, and exhort, and rebuke with all authority. Let no man despise thee.
You are happy when you do good works We are walking differently now. We are walking righteously.
We are ordained to do all that give God glory.
********** ********** ********** ********** ********** ********** ********** ********** ********** ********** ********** ********** ********** ******
Sunday August 7, 2022
Last Words
No words echoed compares to this.
John 19
1 Then Pilate therefore took Jesus, and scourged him.
2 And the soldiers platted a crown of thorns, and put it on his head, and they put on him a purple robe,
3 And said, Hail, King of the Jews! and they smote him with their hands.
4 Pilate therefore went forth again, and saith unto them, Behold, I bring him forth to you, that ye may know that I find no fault in him.
5 Then came Jesus forth, wearing the crown of thorns, and the purple robe. And Pilate saith unto them, Behold the man!
6 When the chief priests therefore and officers saw him, they cried out, saying, Crucify him, crucify him. Pilate saith unto them, Take ye him, and crucify him: for I find no fault in him.
7 The Jews answered him, We have a law, and by our law he ought to die, because he made himself the Son of God.
8 When Pilate therefore heard that saying, he was the more afraid;
9 And went again into the judgment hall, and saith unto Jesus, Whence art thou? But Jesus gave him no answer.
10 Then saith Pilate unto him, Speakest thou not unto me? knowest thou not that I have power to crucify thee, and have power to release thee?
11 Jesus answered, Thou couldest have no power at all against me, except it were given thee from above: therefore he that delivered me unto thee hath the greater sin.
12 And from thenceforth Pilate sought to release him: but the Jews cried out, saying, If thou let this man go, thou art not Caesar's friend: whosoever maketh himself a king speaketh against Caesar.
13 When Pilate therefore heard that saying, he brought Jesus forth, and sat down in the judgment seat in a place that is called the Pavement, but in the Hebrew, Gabbatha.
14 And it was the preparation of the passover, and about the sixth hour: and he saith unto the Jews, Behold your King!
15 But they cried out, Away with him, away with him, crucify him. Pilate saith unto them, Shall I crucify your King? The chief priests answered, We have no king but Caesar.
16 Then delivered he him therefore unto them to be crucified. And they took Jesus, and led him away.
17 And he bearing his cross went forth into a place called the place of a skull, which is called in the Hebrew Golgotha:
18 Where they crucified him, and two other with him, on either side one, and Jesus in the midst.
19 And Pilate wrote a title, and put it on the cross. And the writing was Jesus Of Nazareth The King Of The Jews.
20 This title then read many of the Jews: for the place where Jesus was crucified was nigh to the city: and it was written in Hebrew, and Greek, and Latin.
21 Then said the chief priests of the Jews to Pilate, Write not, The King of the Jews; but that he said, I am King of the Jews.
22 Pilate answered, What I have written I have written.
23 Then the soldiers, when they had crucified Jesus, took his garments, and made four parts, to every soldier a part; and also his coat: now the coat was without seam, woven from the top throughout.
24 They said therefore among themselves, Let us not rend it, but cast lots for it, whose it shall be: that the scripture might be fulfilled, which saith, They parted my raiment among them, and for my vesture they did cast lots. These things therefore the soldiers did.
25 Now there stood by the cross of Jesus his mother, and his mother's sister, Mary the wife of Cleophas, and Mary Magdalene.
26 When Jesus therefore saw his mother, and the disciple standing by, whom he loved, he saith unto his mother, Woman, behold thy son!
27 Then saith he to the disciple, Behold thy mother! And from that hour that disciple took her unto his own home.
28 After this, Jesus knowing that all things were now accomplished, that the scripture might be fulfilled, saith, I thirst.
29 Now there was set a vessel full of vinegar: and they filled a spunge with vinegar, and put it upon hyssop, and put it to his mouth. 30 When Jesus therefore had received the vinegar, he said, It is finished: and he bowed his head, and gave up the ghost.
31 The Jews therefore, because it was the preparation, that the bodies should not remain upon the cross on the sabbath day, (for that sabbath day was an high day,) besought Pilate that their legs might be broken, and that they might be taken away.
32 Then came the soldiers, and brake the legs of the first, and of the other which was crucified with him.
33 But when they came to Jesus, and saw that he was dead already, they brake not his legs:
34 But one of the soldiers with a spear pierced his side, and forthwith came there out blood and water.
35 And he that saw it bare record, and his record is true: and he knoweth that he saith true, that ye might believe.
36 For these things were done, that the scripture should be fulfilled, A bone of him shall not be broken.
37 And again another scripture saith, They shall look on him whom they pierced.
38 And after this Joseph of Arimathaea, being a disciple of Jesus, but secretly for fear of the Jews, besought Pilate that he might take away the body of Jesus: and Pilate gave him leave. He came therefore, and took the body of Jesus.
39 And there came also Nicodemus, which at the first came to Jesus by night, and brought a mixture of myrrh and aloes, about an hundred pound weight.
40 Then took they the body of Jesus, and wound it in linen clothes with the spices, as the manner of the Jews is to bury.
41 Now in the place where he was crucified there was a garden; and in the garden a new sepulchre, wherein was never man yet laid. 42 There laid they Jesus therefore because of the Jews' preparation day; for the sepulchre was nigh at hand.
Look at verse 28-30 v. 30 Jesus said, It is finished.... This is a weakened statement. Its power
The day of atonement... sacrifice.. the priest would do the steps for atonement and would come out and say, "It is finished" Preist would speak in a manner that the people would understand. According to their culture.
Hebrews 9:11-13 11 But Christ being come an high priest of good things to come, by a greater and more perfect tabernacle, not made with hands, that is to say, not of this building; 12 Neither by the blood of goats and calves, but by his own blood he entered in once into the holy place, having obtained eternal redemption for us. Christ knew the people would understand His last words, "It is finished" because of how the preist stated , "It is finished"
Romans 3: 9
What then? are we better than they? No, in no wise: for we have before proved both Jews and Gentiles, that they are all under sin; 10 As it is written, There is none righteous, no, not one:
11 There is none that understandeth, there is none that seeketh after God.
12 They are all gone out of the way, they are together become unprofitable; there is none that doeth good, no, not one.
13 Their throat is an open sepulchre; with their tongues they have used deceit; the poison of asps is under their lips:
14 Whose mouth is full of cursing and bitterness:
15 Their feet are swift to shed blood:
16 Destruction and misery are in their ways:
17 And the way of peace have they not known:
18 There is no fear of God before their eyes.
19 Now we know that what things soever the law saith, it saith to them who are under the law: that every mouth may be stopped, and all the world may become guilty before God.
23 For all have sinned, and come short of the glory of God;
24 Being justified freely by his grace through the redemption that is in Christ Jesus:
25 Whom God hath set forth to be a propitiation through faith in his blood, to declare his righteousness for the remission of sins that are past, through the forbearance of God;
26 To declare, I say, at this time his righteousness: that he might be just, and the justifier of him which believeth in Jesus.
Romans 6:23 23 For the wages of sin is death; but the gift of God is eternal life through Jesus Christ our Lord. Our debt was paid. Christ said, "It is finished" The church has to remember, our debt is paid in full.
Luke 19:1-10 Zachaeus.. trailor to his people because he was a tax collector. Jesus went to his house and spoke
1 And Jesus entered and passed through Jericho.
2 And, behold, there was a man named Zacchaeus, which was the chief among the publicans, and he was rich.
3 And he sought to see Jesus who he was; and could not for the press, because he was little of stature.
4 And he ran before, and climbed up into a sycomore tree to see him: for he was to pass that way.
5 And when Jesus came to the place, he looked up, and saw him, and said unto him, Zacchaeus, make haste, and come down; for to day I must abide at thy house.
6 And he made haste, and came down, and received him joyfully.
7 And when they saw it, they all murmured, saying, That he was gone to be guest with a man that is a sinner.
8 And Zacchaeus stood, and said unto the Lord: Behold, Lord, the half of my goods I give to the poor; and if I have taken any thing from any man by false accusation, I restore him fourfold.
9 And Jesus said unto him, This day is salvation come to this house, forsomuch as he also is a son of Abraham.
10 For the Son of man is come to seek and to save that which was lost.
John 17 Jesus talked to the Father
Sunday July 31, 2022
What We Need for the Journey
Exodus 14:8-15
The Lord hardened the heart of Pharaoh kingof Egypt, andhe pursued after childrenof Israel: and the childrenof Israel went out with an high hand. 9. But the Egypian pursued after them, all the horses and chariots of Pharaoh, an dhis horsemen, and his army, andovertook them encamping by the sea, beside Pi-hahiroth, before Ball-zephon. 10. And when Pharaoh drew nigh, the children of Israel lifted up their eyes, and behold, the Egyptians marched after the; and they were sore afraid: and the children of Israel cried out unto the Lord. 11. And they said unto Moses, Because there were no graves in Egypt, hast thou taken us away to die in the wilderness? wherefore hast thou dealt thus with us, to carry us forth out of Egypt? 12. Is not this the word that we did tell thee in Egypt, saying, Let us alone, that we may serve the Egyptians? For it had been better for us to serve the egyptians, than that we should die in the wilderness. 13. And Moses said unto the people, Fear ye not, stand still, and see the salvation of the Lord, which he will shew to you to day: for the Egyptians whom ye have seen to dya, ye shall see them again no more for ever. 14. The Lord shall fight for you, and ye shall hold your peace. 15. And the Lord said unto Moses, Wherefore criest thou unto me? speak unto the children of Israel, that they go forward:
They need a pick me up. Moses does that.. He lifts him up.. sometimes we need encouragement. Someone to say, "hold on, God has this"...
Psalm 56:3 2
Tim. 1:7
We need to be confident. Firm and confident. v. 13... see the salvation of the Lord... Moses tells them what is going to happen. How many of us know that God is there for us.. and that God will show up for us. v. 13... Lord, which he will shew to you to day... Confident and Knowing God will do it.
Ps. 27:3 Not having confience will bring you back to foolishness. Something goes wrong, like the children of Israel, we want to go back. No confidence. Knowing God is going to say what He says and that He will do what He said He will do. We need Peace We have to hold our Peach for God to do His work on the journey. Moses tells the children of Israel to hold their peace... no their complaining.
Ps. 46:1-11 Be still... and know... Watch me to protect you, watch me provide for you, watch me make a way. We need to be still... still.. while God works out His plan.
Exodus 14- 15 The Lord shall fight for you, and ye shall hold your peace.
v.15... Moses is crying to the Lord... in the journey you will have to get up and go... don't stay on your knees... we have to move in the journey They didn't get pass the Red Sea without moving. You don't get where God wants you without moving. You have done everything you can do... except move. You have to move in the journey. Pray.... then knock on doors... which causes movement. In this journey.. we have to move forward.
Hebrews 11:23-29 In the verses of Exodus... Moses has been talking.. he is telling the Israelites everything they need.. You must know and have no doubt that He is bringing you to a better place. You must have Faith.
Sunday July 17, 2022
Lesson in the Journey Part 2
The journey is from Egypt to the Promise Land
The lessons the children of Israel went through can teach us through our journey
Lesson #2
Ex. 13:18-22 18 But God led the people about, through the way of the wilderness of the Red sea: and the children of Israel went up harnessed out of the land of Egypt. 19 And Moses took the bones of Joseph with him: for he had straitly sworn the children of Israel, saying, God will surely visit you; and ye shall carry up my bones away hence with you. 20 And they took their journey from Succoth, and encamped in Etham, in the edge of the wilderness. 21 And the Lord went before them by day in a pillar of a cloud, to lead them the way; and by night in a pillar of fire, to give them light; to go by day and night: 22 He took not away the pillar of the cloud by day, nor the pillar of fire by night, from before the people.
We have to remember on this journey that God is always with us, even in rebellious time.
Exodus 14:19 19 And the angel of God, which went before the camp of Israel, removed and went behind them; and the pillar of the cloud went from before their face, and stood behind them: 20 And it came between the camp of the Egyptians and the camp of Israel; and it was a cloud and darkness to them, but it gave light by night to these: so that the one came not near the other all the night. Exodus 23:20-21 20 Behold, I send an Angel before thee, to keep thee in the way, and to bring thee into the place which I have prepared. 21 Beware of him, and obey his voice, provoke him not; for he will not pardon your transgressions: for my name is in him.
Tell someone.... You are not on this journey by yourself
We are on a journey once we accept Jesus as our Savior, we start a journey that may cause us to feel like to are by yourself.
We are not by ourselves. The children of Israel was not alone... God was with them. Sometimes we think we are alone and that God is not with us.
But You are not alone. Imagine.... the desert with sun beating down by day. God provided a cloud for cover and for direction. We may not have a cloud, but we have the Word of God and guides us.
Is 41:8-10 8 But thou, Israel, art my servant, Jacob whom I have chosen, the seed of Abraham my friend. 9 Thou whom I have taken from the ends of the earth, and called thee from the chief men thereof, and said unto thee, Thou art my servant; I have chosen thee, and not cast thee away. 10 Fear thou not; for I am with thee: be not dismayed; for I am thy God: I will strengthen thee; yea, I will help thee; yea, I will uphold thee with the right hand of my righteousness.
Romans 8:35-39 35 Who shall separate us from the love of Christ? shall tribulation, or distress, or persecution, or famine, or nakedness, or peril, or sword? 36 As it is written, For thy sake we are killed all the day long; we are accounted as sheep for the slaughter. 37 Nay, in all these things we are more than conquerors through him that loved us. 38 For I am persuaded, that neither death, nor life, nor angels, nor principalities, nor powers, nor things present, nor things to come, 39 Nor height, nor depth, nor any other creature, shall be able to separate us from the love of God, which is in Christ Jesus our Lord.
We have that promise.. God is with us every step of the way.
Hebrews 13:5-6 5 Let your conversation be without covetousness; and be content with such things as ye have: for he hath said, I will never leave thee, nor forsake thee. 6 So that we may boldly say, The Lord is my helper, and I will not fear what man shall do unto me.
Nothing can take you out of God's hands. Look up.. you are not alone This is the lesson of the journey... You are not alone.
Every step of the way... we are not alone. It is God's strength that gets you through
Sunday July 3, 2022
Exodus 17:8-12 We need intercession church
8 Then came Amalek, and fought with Israel in Rephidim.
9 And Moses said unto Joshua, Choose us out men, and go out, fight with Amalek: to morrow I will stand on the top of the hill with the rod of God in mine hand.
10 So Joshua did as Moses had said to him, and fought with Amalek: and Moses, Aaron, and Hur went up to the top of the hill.
11 And it came to pass, when Moses held up his hand, that Israel prevailed: and when he let down his hand, Amalek prevailed. 12 But Moses' hands were heavy; and they took a stone, and put it under him, and he sat thereon; and Aaron and Hur stayed up his hands, the one on the one side, and the other on the other side; and his hands were steady until the going down of the sun.
Verse 9... Choose out men and go out and fight...
We are the body of Christ. We are many.. We have different task and jobs we have to do. Moses is talking to Joseph saying that he needs Joshua to choose him out some men Many task and many jobs...
5 fold ministry Each of us represent the body of Christ. Alot of people is involved.
Everyone will not have the same job. Roman 12:4-5 4 For as we have many members in one body, and all members have not the same office: 5 so we, being many, are one body in Christ, and every one members one of another.
Exodus 17:10 They went back up the hill to intercess Moses is intercessing - praying to God on the behalf of another person We need to step in and pray for each other. The battleground is bloody and soliders need strength from our prayers. Who is intercessing for those in need?
Romans 8: 26-27
26 Likewise the Spirit also helpeth our infirmities: for we know not what we should pray for as we ought: but the Spirit itself maketh intercession for us with groanings which cannot be uttered.
27 And he that searcheth the hearts knoweth what is the mind of the Spirit, because he maketh intercession for the saints according to the will of God.
28 And we know that all things work together for good to them that love God, to them who are the called according to his purpose.
James 5:16 6 Confess your faults one to another, and pray one for another, that ye may be healed. The effectual fervent prayer of a righteous man availeth much. The heartfelt .. the seriousness.. the passion.. prayer of a righteous man availeth much... moves mountains..
1 Timothy 2:1 1 I exhort therefore, that, first of all, supplications, prayers, intercessions, and giving of thanks, be made for all men; All men.. saved or not saved
Exodus 17: 11-12 Moses needed help. Moses' body wore out and Aaron and Hur held his hands up because while his hands were up Israel prevailed. Moses needed help to keep his hands up.
How many of us will help someone that needs help?
How many of us will willing to pray for those in need?
How many of us will step in and help a brother or a sister when they are tired and need help?
Will you hold up someones hands to see the victory they need?
Moses knew he needed to pray and he knew he needed help doing it. He choose those that he knew that would help him. Aaron and Hur came and rescued Moses when he became tired.
Galatians 6:1-3
1Brethren, if a man be overtaken in a fault, ye which are spiritual, restore such an one in the spirit of meekness; considering thyself, lest thou also be tempted.
2 Bear ye one another's burdens, and so fulfil the law of Christ.
3 For if a man think himself to be something, when he is nothing, he deceiveth himself.
********** ********** ********** ********** ********** ********** ********** ********** ********** ********** ********** ********** ********** ****
Sunday June 26, 2022
An event took place where we can get excited to the point where we miss an important point of the event. We need a true ralleying together under the true banner. In this time of this moment in time, there are several banners to stand down. As children of God, we need to stand together under the true banner of God.
Exodus 17:1-13
1. And all the Congregation of the children of Israel journeyed from the wilderness of Sin after their journeys, according to the commandement of the Lord, and pitched in Rephidim: and there was no water for the people to drink.
2. Wherefore the people did chide with Moses and said, Give us water that we may drink. And Moses said unto them, Why chide you with me? Wherefore doe ye tempt the Lord ?
3. And the people thirsted there for water, and the people murmured against Moses, and said, Wherefore is this that thou hast brought us up out of Egypt, to kill us and our children, and our cattle with thirst?
4. And Moses cried unto the Lord, saying, What shall I doe unto this people? They be almost ready to stone me.
5. And the Lord said unto Moses, Goe on before the people, and take with thee of the Elders of Israel: and thy rod wherewith thou smotest the rock, take in thine hand, and go.
6. Behold, I will stand before thee there, upon the rock in Horeb, and thou shalt smite the rock, and there shall come water out of it, that the people may drink. And Moses did so, in the sight of the Elders of Israel.
7. And he called the name of the place Massah, and Meribah, because of the chiding of the children of Israel, and because they tempted the Lord, saying, Is the Lord amongst us, or not? Note: Massah, means test and content
8. Then came Amalek, & fought with Israel in Rephidim.
9. And Moses said unto Ioshua, Choose us out men, and go out, fight with Amalek: to morrow I will stand on the top of the hill, with the rod of God in mine hand.
10. So Joshua did as Moses had said to him, and fought with Amalek: and Moses, Aaron, and Hur went up to the top of the hill.
11. And it came to pass when Moses held up his hand, that Israel prevailed: and when he let down his hand, Amalek prevailed.
12. But Moses hands were heavy, and they took a stone, and put it under him, and he sat thereon: and Aaron and Hur stayed up his hands, the one on the one side, and the other on the other side, and his hands were steady until the going down of the Sunne.
13. And Joshua discomfited Amalek, and his people, with the edge of the sword.
14. And the Lord said unto Moses, Write this for a memorial in a book, and rehearse it in the ears of Joshua: for I will utterly put out the remembrance of Amalek from under heaven.
15. And Moses built an Altar, and called the name of it JEHOUAH Nissi.
16. For he said, Because the Lord hath sworn that the Lord will have war with Amalek from generation to generation.
The greatest thing is salvation. The Lord is our banner.
During the battle
Psalm 20
5. We will rejoice in thy salvation, and in the Name of our God we will set up our banners: the Lord fulfill all thy petitions.
6. Now know I, that the Lord saveth his Anointed: he will hear him from his holy heaven, with the saying strength of his right hand.
7. Some trust in chariots, and some in horses: but we will remember the Name of the Lord our God.
8. They are brought down and fallen: but we are risen, and stand upright.
This is the reason we ralley under God... we have a purpose and a reason to stand upright.
I know we are about raising flags, but what about raising some hands.
Raising hands to God to give ourselves for HIM for HIS purpose This battle is God's... not ours All the battles we read of in the Bible was God's.
1 Samuel 17:47 Then all the assembly ... the battle is the Lord's, and He will give you into our hands. We are under the same banner. We battle together as saints of God. Its time to gather under the great banner. The Lord is my banner.. His protection and His provision.
Sunday June 12,2022
World starts shaking with the church starts praying! Why are you strong?
Do you know why you are strong? Paul wrote to Cornith.
He is dealing with establishing the church and false teaching has came in and the church is questioning Paul authority and the matter he is dealing with the church. Chapter 12 explains how Paul defends hisself and his matters towards the church.
2 Corn. 12:1 I. It is not expedient for me doubtless to glory. I will come to visions and revelations of the Lord. 2. I knew a man in Christ above fourteen years ago, (whether in body, I cannot tell; or whether out of the body, I cannot tell; God knoweth) such an one caught up to the third heaven. 3. And I knew such a man, (whether in the body, or out of the body, I annot tell; God knoweth); *** Paul is talking of himself 4. How that he was caught up into paradise, and heard upspeakable words, which it is not lawful for a man to utter. 5.Of such an one will I glory; yet of myself I will not glory, but in mine infirmities. A man being caught up and being told things that no other man has been told - Paul does not boast. 6. For though I would desire to glory, I shall not be a fool; for I will say the truth; but now I forbear, lest any man should think of above that which he seeth me to be, or that he hearteth of me. 7. And lest I should be exalted above measure through the abundance of the revelations, there was given to me a thorn in the flesh, the messenger of Satan to buffet me, lest I should be exaled above measure.
Paul realizes he has problems and he is not above anyone else. Paul understands he has to be humble to be able to stay in his place. Stay humble; there is a reason why you are as strong as you are.
8. For this thing I besought the Lord thrice, that it might depart from me. Paul asked 3 times for this thing to be removed from him. 9. And he said unto me, My grace is sufficient for thee, for my strength is made perfect in weakness. Most gladly therefore will I rather glory in my infirmities, that the power of Christ may rest upon me.
Our weakness causes God's grace to become perfect/complete. He is accomplishing His goals in your weaknesses. Paul is being run down, persecuted, beat down, etc. - God tells him that his weakness is causing His strength to be perfect. God accomplished His goals through Jesus of the cross. Through the cross, the beating, the persecuting... God's will was perfected and completed.
10. Therefore I take pleasure in infirmities, in reproaches, in necessities, in persecutions, in distresses for Christ's sake: for when I am weak, then am I strong. When we are weak, we draw from God's strength that takes us through. So rejoice in your weakness, rejoice in your sickness, rejoice in your trails. When we get to the place where we don't have strength; thats when we see that God's strength is enduring and carrying us. Our strength is what tells us to stop living for God, stop reading the Word of God, stop praying, don't go.... but we get up.. we keep living, reading, praying and going.. because its HIS strength that is moving us. He strenghten us... we can make it because of His strength. You can't comprehend HIS strength.
Sunday June 5, 2022
2 Tim. 3:9-10 from Genesis to Revelation all scripture pertain to man
Question: What is my part in all of this? All scripture tells us what we should be doing
Romans 12:1- Paul is writing to the church of Rome and seeking doctrine, gives instruction on living and how we should be living as followers of Jesus Christ
The meaning of the scriptures are the same no matter what time it is. Christian can't be set apart where we are separated from the world. We live in this world but are not of this world. The world's values are no longer yours when we are saved. Our values are God's now. What is important to God is what we see as important. What is our reasonable service? Because of what Jesus Christ did on the cross is why we should give ourselves to serve God. It begins with us church.. how we are dealing with ourselves in the church? how are we going to be able to exhort others in the world if we can't exhort each other. Every one of us have an office to do God's work. verse 9 - dealing with each other Don't fake love... have real love devoted to each other with brotherly affection; preferring one another Serve one another with excited about our brothers and sisters. We should have an excitement about serving God.
verse 10-13 Giving out to the saints; the body of Christ and what it needs; saints are the body verse 14-18 When dealing with the world.. do not repay evil for evil verse 18 - when you can live peaceful with all men. That is why we live in this world, but not of this world. This world is crazy and have no peace. Saints live with peace and we are to live among men peacefully. verse 19 - you don't have to worry about your enemies; God will repay; you don't have to do anything to your enemies, God will. Let God be God When God brings it, the world will know it is Him. be calm and let God work. verse 20 under the heat of pressure of kindnesss; the enemy will feel bad for how they treated you and repent and will ask for forgiveness. Being kind is exactly what God is requiring you to do. Be a sacrifice and live this life according to Romans 12 your hands can't defeat, but good can your words can't defeat, but good can your vengeance won't do it, but good can All good is from the Lord. It is God who is going to fix this problem You are to do good.
Sunday May 22, 2022
Memorize: 2 Timothy 3:16-17 All scripture is given by inspiration of God, and is profitable for doctrine, for reproof, for correction, for instruction in righteousness. That the man of God may be perfect, throughly furnished unto all good works.
Hebrews 10:25 Not forsaking the assembling of ourselves together, as the manner of some is, but exhorting one another and so much the more, as y see the day approaching.
Galatians singing spiritual songs and hymns ...
1 Samuel 17:1-10 Philistines are challenging Israel ... if the giant kills a man of Israel then Israel will be servants to the Philistines, but if Israel's man kills the Philistine then the Philistines would be servants to Israel.
1 Samuel 17: 15- 37 David was already ready to step out for God because of his faith of his past experiences, he was confident when he spoke to Saul. The shepherd boy was already being prepared. What was getting him ready? It started out with just a bear and a lion. David became a mighty solider You are about to face giants, but you have already been through some mess, so you are getting ready for your Goliath. God has already prepared you. You have been delivered. Like David was. God is preparing you spiritually from point A to point B. You are walking a righteous walk. You are a royal priesthood. We have a mission and a call. Daivd's mission was that he was to take some food and supplies to brothers. Daivd gets there and he hears the giant shouting against God. verse 38-39 David had not used armour, he didn't know how to use it. David was going into battle with the best armour... God The world likes to tell you how to battle, but God's armour is real and will stand against fire every time. You are called to do this and that... you are ready. David seen the bear... when the bear grabbed the sheep... David ran to the bear to save the sheep. David don't have to doubt God, because he knows what God can do.
Armour of God Ephesians 6:10-18 The description of the armour of God is the same as the days of David for a Roman solider. After the battle we gather together and sing praises to God... uplift Him.
Sunday May 16, 2022
Lessons in the Fight
1 Samuel 17 David and the giant
41 And the Philistine came on and drew near unto David; and the man that bare the shield went before him. 42 And when the Philistine looked about, and saw David, he disdained him: for he was but a youth, and ruddy, and of a fair countenance. 43 And the Philistine said unto David, Am I a dog, that thou comest to me with staves? And the Philistine cursed David by his gods. 44 And the Philistine said to David, Come to me, and I will give thy flesh unto the fowls of the air, and to the beasts of the field. 45 Then said David to the Philistine, Thou comest to me with a sword, and with a spear, and with a shield: but I come to thee in the name of the Lord of hosts, the God of the armies of Israel, whom thou hast defied. 46 This day will the Lord deliver thee into mine hand; and I will smite thee, and take thine head from thee; and I will give the carcases of the host of the Philistines this day unto the fowls of the air, and to the wild beasts of the earth; that all the earth may know that there is a God in Israel. 47 And all this assembly shall know that the Lord saveth not with sword and spear: for the battle is the Lord's, and he will give you into our hands. The giant is talking alot of noise and challenging the army of Israel.
David only sees someone coming against God. David did not consider himself unqualified, because he knew the God of Israel. what you see is not all there is!
One of the biggest strategies the enemy uses to stops us is to have us believe that all we see is all there is.
We get caught up in what we see.
David only seen a victory for God. We have to get pass the earthly eyes
Sometimes this fleh will fail us. We depend on our eyes when we are weak.
Our giants seem bigger and stronger when we are weak.
Spiritual is eternal Flesh is temporal See what God sees and not what we see.
The Lord will give us what we need. verse 47 David picked up 5 stones.
David knew he only needed one. David came prepared in a different matter.
He didn't just see conquering a giant.
He seen a victory in the battle. He used the enemy's sword to win. God will provide everything you need. Jireh is the Provider. When you look empty, you are actually full.
David even regretted Saul's armour. God gave David his sling and stones. The same weapons he used in the past. We have everything we need.
We may not have what others, but God has provided for us.
You will have what you need.
We are earthly vessels being used by God.
The victory may not come the way you think, so that God will get the glory.
This event takes place so that everyone will know that there is a God of Israel. Isaiah 55:8-9 8 For my thoughts are not your thoughts, neither are your ways my ways, saith the Lord. 9 For as the heavens are higher than the earth, so are my ways higher than your ways, and my thoughts than your thoughts.
Everyone will know and Gods message will be delivered.
God's plans is great Because David was willing to be used.
You are a vessel and God is going to use what He provides for.
Things don't make sense, but God don't make sense in earthly vision.
HIS victory will make sense when others see God is real.
We are God's vessel and ambassors to go forth.
We have a job to do, lets get busy.
How are you handling where you are?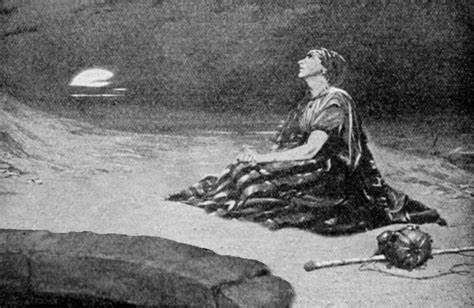 Following God's will can be difficult when you can't see the blessings in it.
Genesis talks about a woman named Hagar who had not rights or choice to be where she was because she was a slave/handmaid to Sarai.
Hagar had to follow instructions, even to the place of becoming Abram's second wife. She was treated wrongly and actually ran away.
Then the Lord sought her our and instructed her to go back to Sarai where she was mistreated.
The Lord promised her at the time that she would have a son (the promise wasn't positive about him at this time). She turned into an obedient slave even tho she didn't want to return to such a bad place.
Hagar was the only slave that gave God a name. She called Him, El Roi, meaning The God that sees me. She understood that even in her situation and how bad and rough it was, God sees her and she see Him, so she obeyed God because He would take care of her.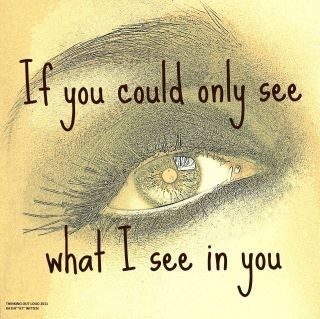 So this Egypian slave adapted Abram's God.
So Hagar goes back to find herself later casted into the desert.
Abraham was distressed about this action from Sarah, but God came to Abraham and told him that Hagar and her son would be okay and that his son was his seed.
So Hagar was out in the desert with her son about to die and God sought her again and instructed her what to do and gave her another promise for her son, this time it was a positive one.
Her son would become a great nation. This changed happened because of Hagar's obedience.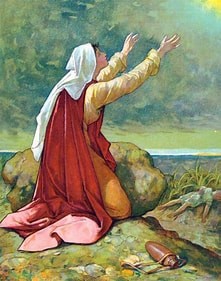 So God's will is always the best. So if you find yourself in a rough place, remember God sees you, but you need to see Him so He can save you and your children and bring you to a better place like He did Hagar and her son.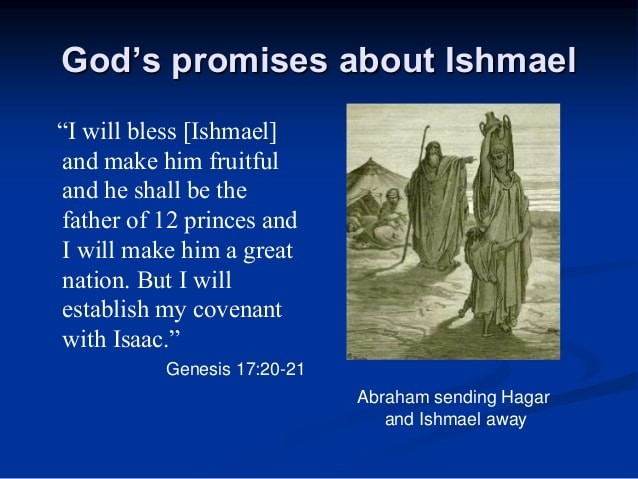 Never forget God sees you where you are at and He wants you to see Him. Call out to Him and see Him move.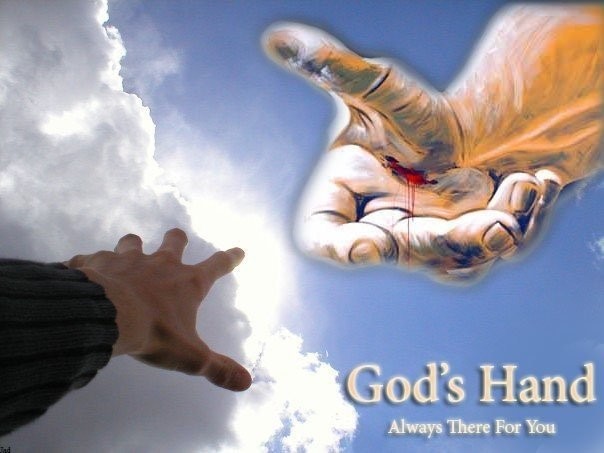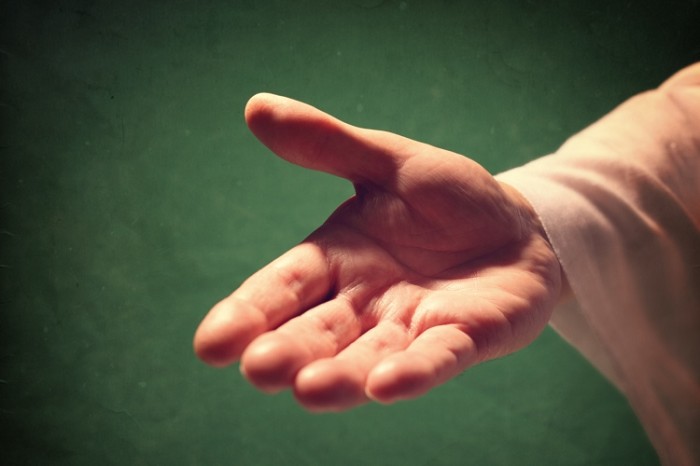 May God be with you as you look to Him for His will to be fulfilled in your life.
Remember He sees you.
********** ********** ********** ********** ********** ********** ********** ********** ********** ********** ********** ********** ********** ********** 88
April 3, 2022
Sunday Service A.M.
Luke Encouragement - give praise to God He is Worthy of Praise
Are you going to let a rock out praise you?
2 Timothy 3:16 King James Version (KJV) 16 All scripture is given by inspiration of God, and is profitable for doctrine, for reproof, for correction, for instruction in righteousness:
Praise means to give merit and thanksgiving to something or someone
Merit means that is was earned
Matthew 21:7 Context 4 All this was done, that it might be fulfilled which was spoken by the prophet, saying, 5 Tell ye the daughter of Sion, Behold, thy King cometh unto thee, meek, and sitting upon an ass, and a colt the foal of an ass. 6 And the disciples went, and did as Jesus commanded them, 7 And brought the ass, and the colt, and put on them their clothes, and they set him thereon.
Luke 19:29-38 29 And it came to pass, when he was come nigh to Bethphage and Bethany, at the mount called the mount of Olives, he sent two of his disciples, 30 Saying, Go ye into the village over against you; in the which at your entering ye shall find a colt tied, whereon yet never man sat: loose him, and bring him hither. 31 And if any man ask you, Why do ye loose him? thus shall ye say unto him, Because the Lord hath need of him. 32 And they that were sent went their way, and found even as he had said unto them. 33 And as they were loosing the colt, the owners thereof said unto them, Why loose ye the colt? 34 And they said, The Lord hath need of him. 35 And they brought him to Jesus: and they cast their garments upon the colt, and they set Jesus thereon. 36 And as he went, they spread their clothes in the way. 37 And when he was come nigh, even now at the descent of the mount of Olives, the whole multitude of the disciples began to rejoice and praise God with a loud voice for all the mighty works that they had seen; 38 Saying, Blessed be the King that cometh in the name of the Lord: peace in heaven, and glory in the highest.
Jesus is saying the rocks know why to praise to Him.
Colossians 1:16 "For by him were all things created, that are in heaven, and that are in earth, visible and invisible, whether they be thrones, or dominions, or principalities, or powers: all things were created by him, and for him:" Do you know why you praise God?
The disciples understood it, because of the mighty works. The blind saw, the dead was raised, the lamed leaped, the weak was given strength, the damsel was raised ....
John 21:25 25And there are also many other things which Jesus did, the which, if they should be written every one, I suppose that even the world itself could not contain the books that should be written. Amen.
Do you know why the creation praises God? Do you know why He is worthy praise? Do you know why He deserves praise? Do you know why you praise Him? We have a reason to praise Him The multitude has a reason to praise Him. Don't let the Pharisee get in your ear and tell you to stop praising.. don't let the Pharisee stop you from praising. We have a reason to shout Amen and praise Him. He is a healer, He is a comforter, He is King of Kings and our Messsiah. Never be quiet.. the disciples wasn't quiet.. they knew because they saw and knew who He was.
Psalm 111:1-10 1 Praise ye the LORD. I will praise the LORD with my whole heart, in the assembly of the upright, and in the congregation. 2 The works of the LORD are great, sought out of all them that have pleasure therein. 3 His work is honourable and glorious: and his righteousness endureth for ever. 4 He hath made his wonderful works to be remembered: the LORD is gracious and full of compassion. 5 He hath given meat unto them that fear him: he will ever be mindful of his covenant. 6 He hath shewed his people the power of his works, that he may give them the heritage of the heathen. 7 The works of his hands are verity and judgment; all his commandments are sure. 8 They stand fast for ever and ever, and are done in truth and uprightness. 9 He sent redemption unto his people: he hath commanded his covenant for ever: holy and reverend is his name. 10 The fear of the LORD is the beginning of wisdom: a good understanding have all they that do his commandments: his praise endureth for ever.
His praise endureth forever... yall better praise Him Do you know what He has done for you? Give Him praise for all He has done. Don't let rocks out do you.
In Proverbs... God is revealing everyday situtions. In Proverbs 16 Hebrew words: Commit, works, establish __________ __________ __________ _____
1.
The preparations of the heart in man, and the answer of the tongue, is from the LORD.
2. All the ways of a man are clean in his own eyes; but the LORD weigheth the spirits.
3. Commit thy works unto the LORD, and thy thoughts shall be established.
4. The LORD hath made all things for himself: yea, even the wicked for the day of evil.
5. Every one that is proud in heart is an abomination to the LORD: though hand join in hand, he shall not be unpunished.
6. By mercy and truth iniquity is purged: and by the fear of the LORD men depart from evil.
7. When a man's ways please the LORD, he maketh even his enemies to be at peace with him.
8. Better is a little with righteousness than great revenues without right. __________ __________ __________ ______
Commit - "roll" in Hebrew.....to complete roll everything over to God Every ascept of our life to Him Works -
" in action" "bad or good in action; business; product" in Hebrew .. your whole life.. you job How many of us commit our job to the Lord I roll it to YOU...
How many of us have committed our marriage or our school and studies to God?
How many of us have rolled it to God? thoughts - "one's purpose; imgination, intentions, " in Hebrew language
When we turn our thoughts to God, its Him doing the thinking. How many of us limit our thought giving to God?
Commit these things to Him Establish - "erect or set up and arrange" in the Hebrew language
When we commit our thoughts to God, they will be set up and arranged according to His will.
God is directed your thoughts so He can establish us in His will. We will mess something up if we don't trust and don't give it to God. How do we give it to God, __________ __________ __________ ____
Jeremiah 33:3 3 Call unto me, and I will answer thee, and show thee great and mighty things, which thou knowest not.
__________ __________ __________ _____
How many of us take time to seek wise cousnel? __________ __________ __________ ____
Proverbs 19:20 20 Hear counsel, and receive instruction, that thou mayest be wise in thy latter end. __________ __________ __________ _____
Prv. 3:5-6 5 Trust in the Lord with all thine heart; and lean not unto thine own understanding. 6 In all thy ways acknowledge him, and he shall direct thy paths. __________ __________ __________ ______
God does care about your business, marriage, school, He wants you to commit all to Him so He can take care of it for His glory Sometimes we are in places where we don't think we will make it. __________ __________ __________ ______
Psalms 37:23-24 The steps of a good man are ordered by the LORD: and he delighteth in his way. Though he fall, he shall not be utterly cast down: for the LORD upholdeth him with his hand. __________ __________ __________ ______
We are in this to successed. Even when we have a bad day, we have a good day when it's in the Lord's hands.
1 The words of Jeremiah the son of Hilkiah, of the priests that were in Anathoth in the land of Benjamin:
2 To whom the word of the Lord came in the days of Josiah the son of Amon king of Judah, in the thirteenth year of his reign.
3 It came also in the days of Jehoiakim the son of Josiah king of Judah, unto the end of the eleventh year of Zedekiah the son of Josiah king of Judah, unto the carrying away of Jerusalem captive in the fifth month.
4 Then the word of the Lord came unto me, saying,
5 Before I formed thee in the belly I knew thee; and before thou camest forth out of the womb I sanctified thee, and I ordained thee a prophet unto the nations.
6 Then said I, Ah, Lord God! behold, I cannot speak: for I am a child.
7 But the Lord said unto me, Say not, I am a child: for thou shalt go to all that I shall send thee, and whatsoever I command thee thou shalt speak.
8 Be not afraid of their faces: for I am with thee to deliver thee, saith the Lord.
9 Then the Lord put forth his hand, and touched my mouth. And the Lord said unto me, Behold, I have put my words in thy mouth.
10 See, I have this day set thee over the nations and over the kingdoms, to root out, and to pull down, and to destroy, and to throw down, to build, and to plant.
1. Formed - used before in Genesis.. verb.. chapter 2.. God formed man from the dust of the earth
The Potter An act that is taking place God made you
Potter forms what he is making with his hands God is saying I made you with my hands
2 Arise, and go down to the potter's house, and there I will cause thee to hear my words.
3 Then I went down to the potter's house, and, behold, he wrought a work on the wheels.
4 And the vessel that he made of clay was marred in the hand of the potter: so he made it again another vessel, as seemed good to the potter to make it.
Molding.. claying.. special use Master potter.
Potter house ....Forming something to be used for something special
The way the Potter uses his hands is unique and special
Knew - referring to an intimate and personal knowing an individual..
The forming caused the knowing
As a believer we are known by God
#3. Set apart We are set apart as believers Set aside for a specific life and for a specific reason Exd 4 talked about the Tabernacle items were specific
You were formed, knew you and Set apart
We are believers and it applies
Isaiah speaks ... " Formed me in the womb and brought me.... My God shall be my strength"
"I was cast upon thee from the womb: thou art my God from my mother's belly."
Do u know who you are? Do you understand the magnitude you are?
Jeremiah 1:6 shows there was self doubt Jeremiah was questioning
How many of us have self doubt?
Question the task and our abilities
Verse 7 Lord said.... all that I send thee
I am with thee Ends the self doubt because God us with you
God touched his mouth... God's words going through not you
The mission will be complete when we are used
You were Formed as a believer
It is God moving through you
Isaiah 64:8 We are the clay.. You are the Potter
" But now, O LORD, thou art our father; we are the clay, and thou our potter; and we all are the work of thy hand."
The work of thy hand We will carry it out because he Formed us
It's God doing the work through you
Jeremiah thought he was just a child.. but God put his hand on his mouth Just go forth and let God do through you
For his glory... to do his work
13 For it is God which worketh in you both to will and to do of his good pleasure.
13 For it is [not your strength, but it is] [ a]God who is effectively at work in you, both to will and to work [that is, strengthening, energizing, and creating in you the longing and the ability to fulfill your purpose] for His good pleasure.
Not your strength... fulfill your purpose for his good pleasure
Encourage you today Understand who you are and what you need to do for God
We have everything we need to do what we need to be
To fulfill his purpose and his goal
Visit our Facebook page to watch the sermon
Suday A.M. Service
Pastor Billy White
REDEEMING OUR TIME IN 2022 - CONTINUED
Ephesian 5:1 - 2
1. Be ye therefore followers of God, as dear children;
2. And walk in love, as Christ also hath loved us, and hath given himself for us an offering and a sacrifice to God for a sweet smelling savour.
Followers are imitators
Imitators have a job; A very important job
As Fathers are imitators to their children. The importance is for teaching and showing them how to live correctly.
Imitators need to walk in love.
Imitate God's love as Christ did.
We are followers
We have to understand LOVE
Apage love that is unselfish; this kind of unselfishness found in John 3:16
John 3:16 Amplified version
16 "For God so
[greatly]
loved and dearly prized the world, that He [even] gave His [One and] [a]only begotten Son, so that whoever believes and trusts in Him [as Savior] shall not perish, but have eternal life.
Notice "greatly" loved... not just loved... but greatly loved
1John 4:7-12
Love Comes from God
7. Beloved, let us love one another: for love is of God; and every one that loveth is born of God, and knoweth God.
8. He that loveth not knoweth not God; for God is love.
9. In this was manifested the love of God toward us, because that God sent his only begotten Son into the world, that we might live through him.
10. Herein is love, not that we loved God, but that he loved us, and sent his Son to be the propitiation for our sins.
11. Beloved, if God so loved us, we ought also to love one another.
12. No man hath seen God at any time. If we love one another, God dwelleth in us, and his love is perfected in us.
verse 12 - God's love is completed in us when we love each other
We have to understand Love before we can walk in it or be imitators of it
Unconidtion, unselfish, always giving kind of Love
How to walk in love
1 Corinthians 13: 4 - 5
Charity is Love
4. Charity suffereth long, and is kind; charity envieth not; charity vaunteth not itself, is not puffed up,
5. Doth not behave itself unseemly, seeketh not her own, is not easily provoked, thinketh no evil;
John 13:35
35. By this shall all men know that ye are my disciples, if ye have love one to another.
You will be known as an imitator/follow of Christ if you love
Noone is talking about love
Instead talking about color, political parties, different beliefs of right and wrong, etc. Noone is talking about God
Ultimately people want to be like you, the Imitator
Situations don't change Love
Bad days don't change love
Unselfish love keeps giving and giving and giving
Are you prepared to walk in love the way Christ described it?
We have the saint thing because we are saved.
We have got to love one other to show the world God, because we are called to be His disciples - His Imitators
Redeeming the Time in 2022
Don't waste time Share gospel, love one another
Using the time we have to glorify God
1 Corn. 15: 50- Paul is writing his first letter to the church of Corinth... they were falling away from the things of God
Biggest issues was the corruption and incorruption Paul still recognizes them as saint.. beloved breathren.. he was encouraging not condemning them
Steady fast unmoveable and always abounding in the works of the Lord Therefore - for this reason We will be changed in a twinkling of an eye
Encouraging them to stay to things of God Hebrew 10:23... Let us hold fast the profession of our hope without wavering; (for he is faithful that promised) Carmen song "I will serve the Lord"
Unmoveable- can't be moved, unshaven, A person who can hear false teaching, doubters,... and stay strong in his faith and belief
Fixed on Christ Sound doctrine is locked in Christ is the way and there is no other... this is sound doctrine
Abounding - above and beyond all 2 Tim 2:15 -study to shew thyself approved into God, a workerman that needed not to be ashamed, rightly dividing the word of truth Work of the Lord - spreading the gospel to others
Disciples Matt 28: 19-20 - go ye into the world and teaching them.. great commission
Today we have several ways to spread Loving one other.. is part of the work of the Lord.. abundance above
Love the saints and taking the Word to the world All are called to spread the gospel 1 Corn. 15 -Verse 58 Your work is not in vain... we will receive an reward. We will be made new.
He who knows knows your work Your work is not your salvation Ephesian 2:8.. we are saved by grace Hebrews 6:10 For God is not unrighteous to forget your work and labor of love, which ye have shewed toward his name, I that ye have ministered to the saints, and do minister.
January 16, 2022 Sunday AM Service Notes
Redeeming our time in 2022
Praise is first.. worship is a must to join
There is a difference between them Worship Is coming to church the only time you worship?
Worship goes far beyond church or kneeling
Should not be a routine
John chapter 4 is about the Samarian woman
Jews who had intermarriage with other races.. Jews looked down on the
Samarians
V. 1-9 V. 13-14 Whosoever covers everyone
v.20-21 It's about your mind set and not a place.. it doesn't matter what or where u come from.. true worshipper will worship in spirit and truth To emphasize a statement.. it is repeated instead of using symbols (!!!)
It's more about raising hands or kneeling Our motivation to worship and mindset determines our worship We must he prepared to worship constantly In the Spirit... the HS
1 Corn 6:19 Once you have accepted Christ .. we received the HS Gal 5:16-26... v. 25 main Constant things.. praise and worship God is looking for true worshipper Truth..
Jesus is the word of God
John 1:1 Truth is the Word of God..knowing who Christ is
John 17:7 Sancify them through Truth
Truth is walking according to the Word of God Our state of mind must stay on the truth to be able to be a true worshipper
John 4 Jesus showed the woman true worship
The spirit of God dwells within us
The word of God is what it is and it is Jesus
When we truly understand that our mindset stays on that God is God and is good
Message from Pastor White
https://fb.watch/4CTZY1CqOQ/
We know that things are trying during this time. If you are in need of prayer please feel free to contact us. We are a praying church and believe God is in the miracle business.
Pastor Bill White - 386-965-2237
Pastor Glenn Keen - 386-867-0156
Sunday January 15, 2017
Pastor Glenn Keen

I say again, TIMING IS EVERYTHING!!!! God is a timing God. HE does things on HIS timing which makes everything fall into place.

Joshua found himself in a place of authority when Moses was denied of entering into the Promise Land. Joshua was to take the children of Israel into the land that God had promised their fore fathers.
Remember Joshua was full of faith for he had seen the land when he and the other spies had entered that Promise Land to see what was ahead of them. Joshua brought a positive report back and was motivated to conquer the GIANTS that possessed the land.

Now everyone of us have GIANTS in our lives. A GIANT is a situation or trails that stops us from getting where God wants us to be. Timing is everything. God knows about the GIANTS and He is motivated to conquer them GIANTS with you as you possess the Promise Land He has for you.

Joshua 1:1-9 King James Version (KJV)
1 Now after the death of Moses the servant of the Lord it came to pass, that the Lord spake unto Joshua the son of Nun, Moses' minister, saying,
2 Moses my servant is dead; now therefore arise, go over this Jordan, thou, and all this people, unto the land which I do give to them, even to the children of Israel.
3 Every place that the sole of your foot shall tread upon, that have I given unto you, as I said unto Moses.
4 From the wilderness and this Lebanon even unto the great river, the river Euphrates, all the land of the Hittites, and unto the great sea toward the going down of the sun, shall be your coast.
5 There shall not any man be able to stand before thee all the days of thy life: as I was with Moses, so I will be with thee: I will not fail thee, nor forsake thee.
6 Be strong and of a good courage: for unto this people shalt thou divide for an inheritance the land, which I sware unto their fathers to give them.
7 Only be thou strong and very courageous, that thou mayest observe to do according to all the law, which Moses my servant commanded thee: turn not from it to the right hand or to the left, that thou mayest prosper withersoever thou goest.
8 This book of the law shall not depart out of thy mouth; but thou shalt meditate therein day and night, that thou mayest observe to do according to all that is written therein: for then thou shalt make thy way prosperous, and then thou shalt have good success.
9 Have not I commanded thee? Be strong and of a good courage; be not afraid, neither be thou dismayed: for the Lord thy God is with thee whithersoever thou goest.

Now the Lord is speaking to Joshua here and in verse 6-9 we see that the Lord encourages Joshua 3 times. "Be strong and of good courage", the Lord is telling Joshua that he will come up against GIANTS, but he needs to be strong and of good courage and he would conquer the GIANTS that want to stop him.
Remember Joshua already knew about these GIANTS, but God knew he would want to quit and would get tired.

God knows what we need before we need it. God is always in control and HIS TIMING IS EVERYTHING. So when this life gives you GIANTS that seem too big to conquer, remember there is never a GIANTS AS BIG AS YOUR GOD.

********** ********** ********** ********** ********** ***
Sunday January 1, 2017
Scripture for the Day
Isaiah 43:19
"Behold, I will do a new thing; now it shall spring forth; shall ye not know it? I will even make a way in the wilderness, and rivers in the deset."
Sunday January 1, 2017

Pastor Billy White

Everyone gets something they want to do new every year, until 6 weeks into it. Then you think you can take a break. Commitment starts to get hard.

The entire year we have to be what we say we are.

We need to spend 2017 like what I am about to tell you.

Luke 7:36-50

36 And one of the Pharisees desired him that he would eat with him. And he went into the Pharisee's house, and sat down to meat.
37 And, behold, a woman in the city, which was a sinner, when she knew that Jesus sat at meat in the Pharisee's house, brought an Alabaster box of ointment,
38 And stood at his feet behind him weeping, and began to wash his feet with tears, and did wipe them with the hairs of her head, and kissed his feet, and anointed them with the ointment.
39 Now when the Pharisee which had bidden him saw it, he spake within himself, saying, This man, if he were a prophet, would have known who and what manner of woman this is that toucheth him: for she is a sinner.
40 And Jesus answering said unto him, Simon, I have somewhat to say unto thee.And he saith, Master, say on.
41 There was a certain creditor which had two debtors: the one owed five hundred pence, and the other fifty.
42 And when they had nothing to pay, he frankly forgave them both. Tell me therefore, which of them will love him most?
43 Simon answered and said, I suppose that he, to whom he forgave most. And he said unto him, Thou hast rightly judged. 44 And he turned to the woman, and said unto Simon, Seest thou this woman? I entered into thine house, thou gavest me no water for my feet: but she hath washed my feet with tears, and wiped them with the hairs of her head.
45 Thou gavest me no kiss: but this woman since the time I came in hath not ceased to kiss my feet.
46 My head with oil thou didst not anoint: but this woman hath anointed my feet with ointment.
47 Wherefore I say unto thee, Her sins, which are many, are forgiven; for she loved much: but to whom little is forgiven, the same loveth little.
48 And he said unto her, Thy sins are forgiven.
49 And they that sat at meat with him began to say within themselves, Who is this that forgiveth sins also?
50 And he said to the woman, Thy faith hath saved thee; go in peace.
What does this have to do with 2017? Those who have endured the hardships and pain of 2016, who have traveled in places full of sin or trails - we understand how this woman feels - we k now we are forgiven and we know God has been with us.

This year - 2017 - we need to be at His fee. Kneeling at His feet, worshiping at His feet and thanking Him for His sacrafice for our sins. We appriecate Him and show Him that we can take of ourselves and wash His feet and dry His feet and anoint His feet with our worship, thankfulness and praise.

A new year - A fresh start - begins 2017

We take what we have learned in 2016 and make 2017 bigger, stronger and powerful, more anointed and letting God use us where He needs us so that His name can be magnified. Showing the world who Jesus is like the woman was respecting and showing who Jesus was before anyone realized who He was.

This house, this church, will be at the feet of Jesus.

Your house will be in order and at His feet because we know that being at His feet is where He wants us.

We can't make it without Jesus..

HAPPY NEW YEAR
STARTING AT HIS FEET
********** ********** ********** ********** ********** ********
Sunday A.M.
Pastor Billy White
At this time of the year, there are parties and gatherings we do. They are just not worth doing if we don't have FUN!
Also at this time of the year, the world tries to remove Christ from the place HE was introduced at.
In life it is hard to stay on course with the busyness and duties required of us.
It is hard to be who we are to be sometimes.
Others see change in us when we allow life's pressures who we are. We can't or won't see these changes because we are too caught up in what life is throwing at us.
When others see the change in us - it changes your witness.
We can't allow our circumstances to change how we act, talk, walk and live.
Our examples we have to follow in God's Word is:
- Daniel (under pressure he still stayed faithful in his belief, even unto the time of being thrown in the lion's den)
- Shadrack, Meshach, and Abednego (Daniel 3): they remained who they were even unto being thrown into the fire
- Job - he wouldn't curse God when he lost everything, he remained the same
Their circumstances didn't change them or how they lived.
Just because we are Christians doesn't give us the right to change because we think we are forgiven.
Raising voices, harshness, less attentiveness - Life will pressure you to the place where it changes your actions to others.
I encourage you read Acts chapter 14 and 15 first, then Acts 16
This is where we are told about Paul and Silas in prison.
They were challenged by a woman who didn't believe in God and put in prison for this.
Remember, others watch you. Just as they watched Paul and Silas at this time.
Paul and Silas didn't allow their circumstances to change them.
They sang praises to God just as if they were freed and living outside of bars.
As you read you will see that the doors of the prison were opened and that they were going to be freed anyway, but Paul insisted that they were released where the public could witness since the public witnesses them being arrested.
I think of the Chameleon Flower when I think of this story. The Chameleon flower blooms during the cold, chill, hard weather. It doesn't allow its surrounding or circumstances stop it from being what it is.
The thing we must remember is that we are in our circumstance for a reason. You can't change from what you are because it affects others.
Others will not be helped if you don't stand like Paul and Silas.
In your hardest times you have to Praise the Lord.
Don't let this life take you away from what God has for you.
I encourage you... Praise the Lord in the good, Praise the Lord in the bad.. Do not let anything in life change you...
********** ********** ********** ********** ********** ********
Minister Christopher Coleman
Sunday PM 12/27/2015
New Year is coming and I am a fan of OPPORTUNITY
We always try to make things better... we seek for more and better
Problems with Resolutions is we get BIG EYED
We lose our minds; first, we make the decision to GO; Second we get into the resolution we realize its alot and we take a break and we don't get it done.
"Do what you can!"
We get BIG EYED and think we have to get it done quick. And we have to get as much done as possible.
We have time... step by step
How we seek things?
When we seek things, we find ourselves looking at signs, nature, titles, captions, etc. Anything that jumps out at us.
I saw a title of a book that caught me attention:
Where is the end of me?
When I think about that question, we have to think what do I have to give and how better can I become.
Knowing that when I come to the end of me, that God will be there
Exodus 13:14
14 And it shall be when thy son asketh thee in time to come, saying, What is this? that thou shalt say unto him, By strength of hand the Lord brought us out from Egypt, from the house of bondage:
Judges 16:28
28 And Samson called unto the Lord, and said, O Lord God, remember me, I pray thee, and strengthen me, I pray thee, only this once, O God, that I may be at once avenged of the Philistines for my two eyes.
As a coach in strength conditioning, I give all I have I in the first few minutes, so that the rest of the time in that session is the end of me and bettering and progress what I am becoming.
Opportunties are amazing
The way we look at the life everyday is sad.
Today/Everyday is an opportunity.
What are we going to do with this day?
Joshua 14:11
11 As yet I am as strong this day as I was in the day that Moses sent me: as my strength was then, even so is my strength now, for war, both to go out, and to come in.
Joshua knew God was with him
When was God real to you?
Where did you stop and God begin?
We can only do some much
It takes 0 talent to give 100%
It takes 0 blessings to give 100%
Give all of self even if you don't get the blessing
How much can I give?
Samson had no strength, he prayed, he gave his everything.
At your end is where God begins
When you get up from work and you ache and you are sore - you get up because of responsiblity you have - God kicks in.
1 Chron. 16:11
11 Seek the Lord and his strength, seek his face continually.
When you see others success means they are working, praying and letting God begin.
Don't get greedy - small steps
Improvements with every day
When I get to the end - God begins
God wants you to seek him everyday so when you get weak, He will have your back.
All God wants is You.
********** ********** ********** ********** ********** *********
December 27, 2015
Rev. Glenn Keen
This world changes but the one thing that will never change is JESUS!!!
Hebrews 13:5-9
5 Let your conversation be without covetousness; and be content with such things as ye have: for he hath said, I will never leave thee, nor forsake thee.
6 So that we may boldly say, The Lord is my helper, and I will not fear what man shall do unto me.
7 Remember them which have the rule over you, who have spoken unto you the word of God: whose faith follow, considering the end of their conversation.
8 Jesus Christ the same yesterday, and to day, and for ever.
9 Be not carried about with divers and strange doctrines. For it is a good thing that the heart be established with grace; not with meats, which have not profited them that have been occupied therein.
As the year changes and things of life change as we live in this world... we make resolutions to better ourselves and our lives.
We need to make our resolution on the ONE THING that doesn't change.... JESUS.
When we make New Year's Resolutions.... sometimes we do them and sometimes we don't... and that's okay
But Jesus Christ said you have to go through Him to get the Father -
John 14:6
Jesus saith unto him, I am the way, the truth, and the life: no man cometh unto the Father, but by me.
Here is an idea for a New Year's Resolution:
STAND UP FOR GOD
Jesus said that we would be able to do greater things than him.
We lack the faith to do those things and it stops us.
Jesus Christ never hung his head even in knowing he would be talked about, he still went on.
This world will pervert everything.
This world hates Godliness.
You love me for who I am even when I don't say something you don't like or do something you don't want me to do. Love doesn't stop because of circumstances.
Be who you are and who you were made to be.
Begin by STANDING UP FOR GOD
HAPPY NEW YEAR..... looking forward and not behind


********** ********** ********** ********** ********** *******
July 12, 2015
Minister/Pastor Billy White
We all need healing..
What is the Balm of Gilead?
In the New Testament it refers to Jesus, in the Old Testament it was a high quality anoint from spices from a flowering plant in the Middle East that people sought after because of the healing properties for the physical.
In Jeremiah 8:20-22
20 The harvest is past, the summer is ended, and we are not saved. 21 For the hurt of the daughter of my people am I hurt; I am black; astonishment hath taken hold on me. 22 Is there no balm in Gilead; is there no physician there? why then is not the health of the daughter of my people recovered?
He asked a question knowing the answer.
God tells 1st the church .....Church needs a healing so church can go to the world to give.
Psalm 31:9-10
9 Have mercy upon me, O Lord, for I am in trouble: mine eye is consumed with grief, yea, my soul and my belly. 10 For my life is spent with grief, and my years with sighing: my strength faileth because of mine iniquity, and my bones are consumed.
Jesus is the Balm
The problem with the church today is that the church accepts everything in its doors.
The church has to tell the truth and say "NO" to unrighteousness and not turn them away from the church. The truth is freedom, but accepting is bondage.
We can't lead the world behind it - we need to get in front of it -
Something is coming.... coming fast
Matthew 11:28-30
28 Come unto me, all ye that labour and are heavy laden, and I will give you rest. 29 Take my yoke upon you, and learn of me; for I am meek and lowly in heart: and ye shall find rest unto your souls. 30 For my yoke is easy, and my burden is light.
This is the churchs' verse
Don't let stress over things around you.
30 And great multitudes came unto him, having with them those that were lame, blind, dumb, maimed, and many others, and cast them down at Jesus' feet; and he healed them: 31 Insomuch that the multitude wondered, when they saw the dumb to speak, the maimed to be whole, the lame to walk, and the blind to see: and they glorified the God of Israel.
Ask for healing --
Proclaim the Balm of Gilead and take control and dominion over sickness.
Age has nothing to do with your physical, mental, spiritual healing
Why are you scared about healing?
We ask for money, house, etc.
So why not healing?
We have a mission and we need to healed to we can get healed and get out there and fight this fight with the enemy.
What you do - depends on it you have a stress free life.
No one can tell us (the church) what to do when it comes to God.
God has a calling on this church and no one can stop that calling no matter what is doing against us....God will raise us up for the calling to be accomplished.
Don't be discouraged because of situations coming against us.... that is Hope and Confirmation that God is on the Throne and His hands are on us.
********** ********** ********** ********** ********** ****
June 28, 2015
Youth Pastor Christopher Coleman
P.M. Service
Psalm 8
O Lord, our Lord, how excellent is thy name in all the earth! who hast set thy glory above the heavens. 2 Out of the mouth of babes and sucklings hast thou ordained strength because of thine enemies, that thou mightest still the enemy and the avenger. 3 When I consider thy heavens, the work of thy fingers, the moon and the stars, which thou hast ordained; 4 What is man, that thou art mindful of him? and the son of man, that thou visitest him? 5 For thou hast made him a little lower than the angels, and hast crowned him with glory and honour. 6 Thou madest him to have dominion over the works of thy hands; thou hast put all things under his feet: 7 All sheep and oxen, yea, and the beasts of the field; 8 The fowl of the air, and the fish of the sea, and whatsoever passeth through the paths of the seas. 9 O Lord our Lord, how excellent is thy name in all the earth!
I have a mind set. "I can do this!!"
You are suppose to have a m ind set when you have a goal in front of you.
Don't be scared when you have to work to get something.
Knowing you have control of your life - even if you don't have it today - you can tomorrow.
Today's situation: News - why are we so shocked. God has given us dominion over the earth.
We choose to take it for either for God or for selfish and worldly reason.
Ask - What am I doing with my part God has given me?
You have to take what God has given to you and apply it. It might not fall you way everyday, but you have to know tomorrow is another day and God is there.
Once you make a discussion to go with God - you can't change or turn on/off whatever you want to.
This world will try to keep your attention on subjects so you don't keep your attention on your goal.
Success isn't comfortable, pretty or all good - all the time.
Success is work - it can be hard - it can be difficult - nothing is stopping you from having success.
We need an attitude to know we can do it for God. A knowing that I can accomplish what God has set before me. Focus on what you have been given to do - no on this world.
This world wants to : destroy, shatter, tear down
God wants to : build up, puts back together, grow
Sometimes it won't happen in the life you re ministering to - God will heal you heart, move you some where else where you can make a difference.
STAY FOCUSED AND MOVING TOWARDS GOD.
********** ********** ********** ********** ********** ********** *
July 28, 2015
Pastor Glenn Keen
We are not born to hate - we are taught to hate.
God did create us to hate.... to love
No matter what this world does, we shouldn't let stop us from being Godly.
There are more sins than racism and homosexuality.
we put degrees on sins - God doesn't - SIN is SIN
If your thinking and actions don't line up with God's Word - then it's just your opinion.
Media is full of what we need to be thinking. That's what the world wants us to do. Stay out of God's Word and in the hot head liners of this world.
Congress makes the laws - 435 congress reps we vote for does their jobs.
Supreme Court has no power or tight to make laws or change laws.
Supreme Court enforces law - not makes laws.
My concern: Taking our right away.
The Bible says we will be running one day. That we will be killed for praising God.
We need to preach and teach the truth. It's time to get right
It's not about what I sinned - its how I turn and bounce back from that sin.
Prosperity means more that money. Prosperity means with health, family, things lasting long than expected. The day will come with money is gone and means nothing.
The day you accepted Jesus as Savior is the day you became Royality. A child of the King.
When God said "Let's make man in our own image" God didn't specify in color, race, character, etc.
We are different so God can tell us apart and we are unique in His sight.
2 Timothy 3:1-5
This know also, that in the last days perilous times shall come.
2 For men shall be lovers of their own selves, covetous, boasters, proud, blasphemers, disobedient to parents, unthankful, unholy,
3 Without natural affection, trucebreakers, false accusers, incontinent, fierce, despisers of those that are good,
4 Traitors, heady, highminded, lovers of pleasures more than lovers of God;
5 Having a form of godliness, but denying the power thereof: from such turn away.
We have to change the teaching. We need to get tighter. Are we ready for the end days?
The elite will be deceived.
Get closer to your Savior and remember to always line up everything with the Word of God. Don't let the media and things of this world draw your attention from your Savior.
********** ********** ********** ********** ********** ********** *
June 21, 2015
Pastor Glenn Keen
1 Corinthians 3 King James Version (KJV) 3
And I, brethren, could not speak unto you as unto spiritual, but as unto carnal, even as unto babes in Christ.
2 I have fed you with milk, and not with meat: for hitherto ye were not able to bear it, neither yet now are ye able.
3 For ye are yet carnal: for whereas there is among you envying, and strife, and divisions, are ye not carnal, and walk as men?
4 For while one saith, I am of Paul; and another, I am of Apollos; are ye not carnal?
5 Who then is Paul, and who is Apollos, but ministers by whom ye believed, even as the Lord gave to every man?
6 I have planted, Apollos watered; but God gave the increase.
7 So then neither is he that planteth any thing, neither he that watereth; but God that giveth the increase.
8 Now he that planteth and he that watereth are one: and every man shall receive his own reward according to his own labour.
9 For we are labourers together with God: ye are God's husbandry, ye are God's building.
While watching a documentary of Matt Miller last week about his life and about how he lived his life based on 1 Corn. 3:8 - Now he that planteth and he that watereth are one: and every man shall receive his own reward according to his own labor.
Everything is God ordained and you have to work it.
Youth always say that can't wait to turn 18 so they don't have to do anything or listen to anyone. The truth is.... you always have to work... you always have someone to answer to.
Think of a garden. Without someone working the ground and planting the seed there wouldn't be a garden. Nothing grows without labor.
Everything at Joy Explosion has been planted..... lets work it.
News this week shows that the shooter in South Carolina: the seed was planted wrong. That's the church's fault.
Our seed are planted for us and we are to work it.
There is a purpose for you- God wants the plan to go forward and not give up.
Remember Rome wasn't built over night.... it takes time.
God has a plan and we are to work it.
********** ********** ********** ********** ********** **********
March 22, 2015
Deacon Christopher Coleman
Ezra 1:1-11
1 Now in the first year of Cyrus king of Persia, that the word of the Lord by the mouth of Jeremiah might be fulfilled, the Lord stirred up the spirit of Cyrus king of Persia, that he made a proclamation throughout all his kingdom, and put it also in writing, saying, 2 Thus saith Cyrus king of Persia, The Lord God of heaven hath given me all the kingdoms of the earth; and he hath charged me to build him an house at Jerusalem, which is in Judah. 3 Who is there among you of all his people? his God be with him, and let him go up to Jerusalem, which is in Judah, and build the house of the Lord God of Israel, (he is the God,) which is in Jerusalem. 4 And whosoever remaineth in any place where he sojourneth, let the men of his place help him with silver, and with gold, and with goods, and with beasts, beside the freewill offering for the house of God that is in Jerusalem. 5 Then rose up the chief of the fathers of Judah and Benjamin, and the priests, and the Levites, with all them whose spirit God had raised, to go up to build the house of the Lord which is in Jerusalem. 6 And all they that were about them strengthened their hands with vessels of silver, with gold, with goods, and with beasts, and with precious things, beside all that was willingly offered. 7 Also Cyrus the king brought forth the vessels of the house of the Lord, which Nebuchadnezzar had brought forth out of Jerusalem, and had put them in the house of his gods; 8 Even those did Cyrus king of Persia bring forth by the hand of Mithredath the treasurer, and numbered them unto Sheshbazzar, the prince of Judah. 9 And this is the number of them: thirty chargers of gold, a thousand chargers of silver, nine and twenty knives, 10 Thirty basons of gold, silver basons of a second sort four hundred and ten, and other vessels a thousand. 11 All the vessels of gold and of silver were five thousand and four hundred. All these did Sheshbazzar bring up with them of the captivity that were brought up from Babylon unto Jerusalem.
I want to talk about "Being Moved" tonight.

God shows your purose and you feel that jolt to move and then.... we loose the ability to move in the direction God wants us.

In "moving" God has a given a charge. That charge is motivating and causes a stir in you.

Whatever God gives you and when you start moving ... that is when things happen. You have to start moving to see it... A charge holds power and that charge from God causes moving. You have to put that charge into action.
In Ezra 1 we read that God's people were charged to build the temple and together they were moving together to do it. Then in Ezra 4:1-5 :
1 Now when the adversaries of Judah and Benjamin heard that the children of the captivity builded the temple unto the Lord God of Israel; 2 Then they came to Zerubbabel, and to the chief of the fathers, and said unto them, Let us build with you: for we seek your God, as ye do; and we do sacrifice unto him since the days of Esarhaddon king of Assur, which brought us up hither. 3 But Zerubbabel, and Jeshua, and the rest of the chief of the fathers of Israel, said unto them, Ye have nothing to do with us to build an house unto our God; but we ourselves together will build unto the Lord God of Israel, as king Cyrus the king of Persia hath commanded us. 4 Then the people of the land weakened the hands of the people of Judah, and troubled them in building, 5 And hired counsellors against them, to frustrate their purpose, all the days of Cyrus king of Persia, even until the reign of Darius king of Persia.
We hear... Satan don't mess with those he has... only after those moving with God.
Satan is our adversity --- our conflict--- our enemy
So as God's people were building the temple - thur Cyrus, Darius and to the next reign king, we read that something happens
Somehow we find ourselves moving forward and making head way to our purpose when somehow things, people and things of this world stop us.
When we look at the scripture we see the people mixed together and God was put 2nd because they started marrying each other and life got in the way.
By the end, Pagans had moved in and God was not in front.
Don't let things get in the way of God.
Get charge from God and as you moving for God know that things are going to come in the way to stop you. Don't let them...
RESPECT THE CHARGE, UNDERSTAND THE PURPOSE AND COMPLETE THE TASK FOR GOD.
You have to find the way to push through.
Push thru to move toward God.
When God speaks to you.... MOVE... How do you expect to be successful when you don't listen when God says something because you are worried about what you will look like or what others will thing.
Follow what God has for you. Move with the charge
********** ********** ********** ********** ********** ********** ********** ********** ********** ********** ********** ********** *
February 1, 2015
Rev. White
"WHAT HAPPENED TO BINDING AND LOOSING?"
"WHAT HAPPENED TO AGREEING IN PRAYER?"
"WHERE ARE THE SAINTS?"
First, let me reaffirm.... couples/married you are not separate... you are one.
As one you must get back to praying together. There is power in praying. Get back to praying for each other and your children...
Respect.. needs to get back to it. Everywhere. Respect in homes, Respect in church, Respect in everyday life. Prayer is the key.
When we stand together and touching one thing.... things happen.
Matt 18:18-20
18 Verily I say unto you, Whatsoever ye shall bind on earth shall be bound in heaven: and whatsoever ye shall loose on earth shall be loosed in heaven.
19 Again I say unto you, That if two of you shall agree on earth as touching any thing that they shall ask, it shall be done for them of my Father which is in heaven.
20 For where two or three are gathered together in my name, there am I in the midst of them.
In verse 18.... "WHATSOEVER" Not just one thins... WHATSOEVER
Where are you?
Are you where you don't believe anymore.
In this passage.... Jesus is talking to Peter.... we can place our household here and learn to STAND AND BELIEVE TOGETHER.
Stop playing church and get serious about church.
Stand up and hang on to each other and pray. Praying is what stops the enemy.
Stop worrying about things you can't control and start believing.
Where two or more there he is in the mist.
We need to get the concept that we need pray.
The way to be undefeated is prayer.
Back to the basics...... on our knees and talk to God.
LETS FIND THE SAINTS AGAIN... LETS GET BACK TO AGREEING IN PRAYER TOUCHING ONE THING... LETS GET BACK TO BINDING AND LOOSING AND DOING GOD'S BUSINESS.
********** ********** ********** ********** ********** *********
January 4, 2015
Rev. White
The famous Satan worshipper made a dying statement during his last days.
"Oh God, what have I done".. this statement shows that re realized he lived wrong.
Live your life right!!!
2 Kings 20
20 In those days was Hezekiah sick unto death. And the prophet Isaiah the son of Amoz came to him, and said unto him, Thus saith the Lord, Set thine HOUSE IN order; for thou shalt die, and not live.
2 Then he turned his face to the wall, and prayed unto the Lord, saying,
3 I beseech thee, O Lord, remember now how I have walked before thee in truth and with a perfect heart, and have done that which is good in thy sight. And Hezekiah wept sore.
4 And it came to pass, after Isaiah was gone out into the middle court, that the word of the Lord came to him, saying,
5 Turn again, and tell Hezekiah the captain of my people, Thus saith the Lord, the God of David thy father, I have heard thy prayer, I have seen thy tears: behold, I will heal thee: on the third day thou shalt go up unto the house of the Lord.
6 And I will add unto thy days fifteen years; and I will deliver thee and this city out of the hand of the king of Assyria; and I will defend this city for mine own sake, and for my servant David's sake.
7 And Isaiah said, Take a lump of figs. And they took and laid it on the boil, and he recovered.
8 And Hezekiah said unto Isaiah, What shall be the sign that the Lord will heal me, and that I shall go up into the house of the Lord the third day?
Hezekiah was given more life, but messed up with pride.
We fall into traps that bound us up.
Hezekiah states that as long as my watch is truthful, then its ok.
What are we doing with our blessings for our children and those to come?
Later - Babylon came in and took all.
Daniel, and the three Hebrew children were the eunuch that were captives of Babylon.
It's important that you live right and not boast about what God does for you.
********** ********** ********** ********** ********** ********** *
December 21, 2014
Rev. Keen
Luke 6:36-38
36 Be ye therefore merciful, as your Father also is merciful.
37 Judge not, and ye shall not be judged: condemn not, and ye shall not be condemned: forgive, and ye shall be forgiven:
38 Give, and it shall be given unto you; good measure, pressed down, and shaken together, and running over, shall men give into your bosom. For with the same measure that ye mete withal it shall be measured to you again.
God wants us to give yourself. He wants us to know that giving of ourselves is important. Just like God gave of his self when He gave He only begotton Son, Jesus Christ. That kind of giving goes a far way.
All year God intended you to give yourself to the Lord. I would like to share an experience that my wife and I had just last night. We left a Christmas and were headed to the babysitter when we spotted a young lady sitting on the ground at 11pm in the dark. We both were moved to bless her. So when we passed by we looked for her.
She was walking so my wife jumped out of our car and told her that we saw her earlier and felt the Lord wanted us to bless her. As my wife was handing her a gift we had received from the party she was letting the young lady know that God loves her and that there would be a Live Nativity Scene at the church.
verse 38 is a Promise from God.
When you give of yourself God sees and He honors.
God gives 24/7 so should we.
Lets go into the new year giving of ourselves so that God can be exalted and uplifted.
********** ********** ********** ********** ********** ********** *
November 8, 2014
Bro. Billy White
"Christian" what does it mean?
It is what we are suppose to live like. What does it REALLY mean?
We know that it's something that we are to be it and that the church is confused as to who we are.
The church has turned into entertainer, money hungry, people pleasers and bottom liners.
The church has forgotten who we are to follow in these days.
If following Christ was good in Jesus time then why now….. New moves to draw more people….. NO Same in Jesus time, then why not stay with it. The RED letters are the same and still work and still draws men.
Meanings: CHRISTIAN – CHRIST-like The hyphen draws comparison upon Christ. So question is – Am I worthy to be like Christ?
CHRISTIAN – Followers of Christ – walking behind Christ as He leads me, in the direction he leads, as He moves I follow. We need to change our thinking, singing, actions.
You want change something, then change you.
World is changing things to reach more people. We don't need to change. We need to come against that that changes God.
John 14 King James Version (KJV)
1Let not your heart be troubled: ye believe in God, believe also in me.
2 In my Father's house are many mansions: if it were not so, I would have told you. I go to prepare a place for you.
3 And if I go and prepare a place for you, I will come again, and receive you unto myself; that where I am, there ye may be also.
4 And whither I go ye know, and the way ye know.
5 Thomas saith unto him, Lord, we know not whither thou goest; and how can we know the way?
6 Jesus saith unto him, I am the way, the truth, and the life: no man cometh unto the Father, but by me.
7 If ye had known me, ye should have known my Father also: and from henceforth ye know him, and have seen him.
All we need is Jesus. Every word out of the mouth of God – that the most important. Keep word solid and our foundation
********** ********** ********** ********** ********** ********** *
January 5, 2014
Elder Billy White
When we get to a new year, we are always looking for a fresh start.
Every morning holds the same feeling...... fresh start.
Being REFRESHED is exciting.
Year 2013 was great..... so we know that 2014 is going to excel and knowing this we should be excited and looking.
When you work all day and come home... you take a shower. Now when you get out of the shower you feel refreshed. All dirt is washed away and it gives you a sense of refreshment.
Jeremiah 31:25
New International Version (NIV)
25 I will refresh the weary and satisfy the faint."
What an encouragement and promise.
Trails of this life makes you tired and worn down.
When tied you need to be REFRESHED.
Isaiah 40
King James Version (KJV)
29 He giveth power to the faint; and to them that have no might he increaseth strength.
30 Even the youths shall faint and be weary, and the young men shall utterly fall:
31 But they that wait upon the Lord shall renew their strength; they shall mount up with wings as eagles; they shall run, and not be weary; and they shall walk, and not faint.
When an eagle gets tired of flying, he holds his wings out and soars. He is still able to reach his destination even tho he is tired. He doesn't give up and stands in his place and allows God to move him. He gets REFRESHED as he soars.
We are tired, but we are being REFRESHED.
Ask for your refreshing today.
Isaiah 40 - He giveth power.... and increasing strength.
Hang on Joy Explosion Church.... we are running in 2014.
* * * * * * * * * * * * * * * * * * * * * * * * * * * * * * * * * * * * * * * * * * * * * * * * * * * * * * * * * * * * *
HAPPY NEW YEAR !!!!!!!
We are excited and looking forward to an awesome year for the Lord. We are purposed and willing to go where He leads. Goals are widened and lives will be changed and improved for the Glory of God.
Self-Improvement we will achieve for the purpose of the Holy Spirit to use each of us to accomplish God's Will on earth.
HAPPY NEW YEAR !!!!!!!!!!!!!!!
HERE WE GO
* * * * * * * * * * * * * * * * * * * * * * * * * * * * * * * * * * * * * * * * * * * * * * * * * * * * * * * * * * * * * * *
June 2, 2013
Elder Billy White
Deut. 31:6-7 - Appointment of Joshua
6 Be strong and of a good courage, fear not, nor be afraid of them: for the Lord thy God, he it is that doth go with thee; he will not fail thee, nor forsake thee.
7 And Moses called unto Joshua, and said unto him in the sight of all Israel, Be strong and of a good courage: for thou must go with this people unto the land which the Lord hath sworn unto their fathers to give them; and thou shalt cause them to inherit it.
In the sight of all Israel
"Inspire Someone"
Joshua was inspired….
We know how to discipline and take care of our kids… do we know how to inspire them for greatness?
Do we tell them…. You are special… God could have made you like everything else, but instead God created you in His image. He took time out to make you special.
Joshua was inspired in the sight of all Israel - this wasn't to embarrass him; this encouraged him.
Israel believed in Moses and the words that Moses spoke because Israel trusted Moses. When you inspire someone, you give them courage and confidence in themselves where they are proud of themselves.
* * * * * * * * * * * * * * * * * * * * * * * * * * * * * * * * * * * * * * * * * * * * * * * * * * * * * * * * * * * * *
April 21, 2013
Rev. Glenn Keen
Romans 11:1-4
I say then, Hath God cast away his people? God forbid. For I also am an Israelite, of the seed of Abraham, of the tribe of Benjamin.
God hath not cast away his people which be foreknew. Wot ye not what the scripture saith of Elias? How he maketh intercession to God against Israel, saying,
LORD, THEY HAVE KILLED THY PROPHETS, AND DIGGED DOWN THINE ALTARS; AND I AM LEFT ALONE, AND THEY SEEK MY LIFE.
But what saith the answer of God unto him? I HAVE RESERVED TO MY SELF SEVEN THOUSAND MEN, WHO HAVE NOT BOWED THE KNEE TO THE IMAGE OF BAAL.
When God tells us to go do His work, we pick and choose.
Sometimes we choose not to go when He tells us. When things get rough and hard to deal with we quit. But when our lives hit hard places and we ask God to jump in we expect Him to do.
We want God to do His job but we want to pick what we do for Him.
When we choose what we do, we deny God.
Jesus sat with sinners. If He didn't choose neither should we.
Matthew 10:23-33
Shosoever therefore shall confess me before men, him will I confess also before my Father which is in heave.
But whosoever shall deny me before men, him will I also deny before my Father which is in heaven.
When you accept Christ, that is the day you will have to venture into places in your life where you don't want to go or face.
Jesus was doing his Father's business at the age of 12.
Satan might run the world but God has won the battle.
April 14, 2013
Rev. Billy White
Yesterdays outreach "Healing for Hope" reflected what you should be already doing.
GIVE - we can learn more about it
GIVE means giving of yourself or items you give to someone.
Jesus gave all of hisself to us. Jesus took out of his busy life and took care of us.
Witnessing to the homeless we met yesterday can teach us about giving and what God expects from us.
Deut. 16:17
Every man shall give as he is able, according to the blessing of the Lord thy god which he hath given thee.
If you have been blessed, you should be giving.
We tend to forget who we are to give Jesus too
Acts 20:35
I have shewed you all things, how that so labouring ye ought to support the weak, and to remember the words of the Lord Jessus, how said, It is more blessed to give than to receive.
More blessed to GIVE
The emptier you are the more God can fill you with
When you follow Acts 20:35, you will have more than you can handle.
Proverbs 19:17
He that hath pity upon the poor lendeth unto the Lord; and that which he hath given will he pay him again.
April 6, 2013
Elder Billy White
There is a spirit of fear rolling through the atmosphere….
2 Timothy 1:7
For God has not given us the spirit of fear; but of power, and of love, and of a sound mind.
We can't let the spirit of fear control us.
We as Christian have a sound mind which does not fear.
The news is carrying fear about the foreign land and war. This works fears.
Power mean to possession of control or command over something or someone
Romans 8:38-39
You don't have to fear anything….. Satan has been working on his plans for generations and is throwing everything he has at us. But we must remember that NOTHING can separate us.
Satan is working overtime…. Why?
Satan knows he time is short and he wants to take as many as he can down with him.
God never said that you couldn't walk away from the love of God - u can separate yourself from God.
Free your mind from fear….. Learn Romans 8:38-39 and 2 Timothy 1:7
Romans 8:38-39
For I am persuaded, that neither death, nor life, nor angels, nor principalities, nor powers, nor things present, nor things to come,
Nor height, nor depth, nor any other creature, shall be able to separate us from the love of God, which is in Christ Jesus our Lord.
The Bible has 66 books…. So why do we need more than that for us to give up fear?
Please commit suicide because they are afraid…. Fear destroys and kills….
God is life …… Break the grip that fear can have and life freely with Christ
January 27. 2013
Rev. Glenn Keen
2 Timothy 4
We are in the end times!
Paul is talking about people that are able to talk so smooth and slick to cause people to follow them.
There will be those that: walk, talk and act godly, but will always tell you ungodly things are okay.
- sheep in wolves clothing
We need to know sound doctrine. Who you learn from, who you follow (leaders) and who you listen to is very important.
We are in a place in life that we will listen to anyone.
False teachers are leading people daily.
We have to learn the Word of God to know the truth.
From front to back so you will know if others are Godly. Must be careful.
False teachers will come into the churches to destroy God's work.
With purpose to destroy from inside out. Will use the tongue to destroy. Wolves in sheep clothes.
Our nation is definitely showing signs of (antichrist prophecy) making the way.
Must know sound doctrine. Always chapter and verse check everything.
We will need it. So easy to crumble when you are sick.
Easy to follow methods (like microchip) to get a doctor's attention.
Must know the Word.
We have prophecies over us and we must be ready.
Are we ready to fight this fight where we are in the world?
Remember Satan will come to destroy and stop us from moving on.
Life on the sound doctrine a blessed life.
Satan knows Jesus too.
People will come and say they know Jesus Christ. Satan knows the words too.
Easier to live for Christ than this world and Satan.
February 10, 2013
Rev. Billy White
You have to have a beginning to get the end.
Exodus 14:15-20
You have to know that God is in front of you when He needs to be and He is in back when He needs to be.
We have a past - like the children of Israel. That past in always creeping up behind us haunting us.
We are moving forward!!!
Exodus 23:20-26
Deuteronomy 31:8
Testimony Service
February 10, 2013
PM Service
Alberta: You have to be going thru something for God to show who He is. I don't dwell on the negative. I do what I am suppose to do and know what is God's responsibility. My problems are not mine.
Glenn: Change is good! The unknown is scary! But God goes before me and stand behind. I made a promise if God would give me a second chance I would live for Him. I'm keeping my promise and He is keeping His.
Tiffany: God showed me what I was through His eyes. I am beautiful. Christ and God is my Rock and without Him I would fall apart.
Bob: God gave me a second chance and He has blessed me and giving me a woman who probably saved my life during my hardships.
Mattie: some days me and the Lord talk all day. Me and the Lord and my cats are doing good. God is good. Anytime I can help - that's what I want to do. All of you are precious to me.
Sharon: I am so blessed. Double blessed with the Coleman family and White family. I love the Lord. He is taking care of my family.
Nate: He is my everything. I thank Him everyday. When I came to this church I found out what friends are. And I feel loved.
Edna: I was sinking deep in sin, far from the peaceful shore. Very deeply stained within. Now safe am I. Because of His love. I have something this world didn't give me and can't take it away. I came to this church in despair. He has been more than everything to me.
Brittany C.: There is nothing I haven't asked for that I haven't gotten. It's in God's timing not mine.
David I: God to me is my Shield. I wouldn't be where I am if God hadn't shielded me from parts of my life.
February 17, 2013
Rev. Glenn Keen
Timing is everything!
Listen to God… obedience and following good leaders causes sacrifices.
We sacrificed our Blessing Dinner this year at Valentine's Day to go and bless others with the Love of Christ.
It felt good.
We were there at the right time. That timing caused us to be blessed. We need to take our time and do God's work.
2 Kings 20:1-6
Each of us have/had a special time when we got save. Our own time. We were dying inside like Hezariah was dying. Timing is everything.
The more we bless others the more blessed we are.
Before we can go and bless and minister to others - we must let god heal our hurts. Others talking about healing ourselves. God Word heals. We claim the sacrifice that Jesus gave on the cross for our healings.
Praise team sings with purpose to being Spirit in for the rest of the church to use for healings and ministering.
You do God's work and He will bless you.
March 10, 2013
Rev. Billy White
On the news I saw a church in Texas that bought a bar. They kept it looking the same. They will have church then turn around and start drinking.
Something wrong with that!!!!
World is thirsty and longing for something. We need to give them what they really need.
Phil 4:18-19
Supply ALL your needs… His riches
God is rich
We have to be straight with Christ/God. No fakeness…. The truth only.
The "I AM" means the fulfilling of all things.
Jer. 15:16
When you eat something - it becomes a part of you.
When you eat the Word of God it becomes a part of you.
Eat that will sustain you forever. What you take in will come out.
When we eat and get full. We are just full. But when we eat of God, we are truly full.
Full with something that will produce goodness and glory to God.
February 10, 2013
Elder Billy White
YOU HAVE TO HAVE A BEGINNING TO GET TO THE END!
Exodus 14:15-20
King James Version (KJV)
15 And the Lord said unto Moses, Wherefore criest thou unto me? speak unto the children of Israel, that they go forward:
16 But lift thou up thy rod, and stretch out thine hand over the sea, and divide it: and the children of Israel shall go on dry ground through the midst of the sea.
17 And I, behold, I will harden the hearts of the Egyptians, and they shall follow them: and I will get me honour upon Pharaoh, and upon all his host, upon his chariots, and upon his horsemen.
18 And the Egyptians shall know that I am the Lord, when I have gotten me honour upon Pharaoh, upon his chariots, and upon his horsemen.
19 And the angel of God, which went before the camp of Israel, removed and went behind them; and the pillar of the cloud went from before their face, and stood behind them:
20 And it came between the camp of the Egyptians and the camp of Israel; and it was a cloud and darkness to them, but it gave light by night to these: so that the one came not near the other all the night.
You have to know that God is in front of you when He needs to be; and in back when He needs to be.
God always is with you.
Remember the song: Whom Shall I Fear - "I know who goes before me, I know who stands behind. The God of Angel armies is always by my side. The One who reigns forever. He is a Friend of mine.. The God of Angel armies is always by my side."
Everyone has a past. The children of Israel had a past.
You past always creeps up behind you. Haunting you.
WE are moving forward.... WE are leaving our past behind.
Exodus 23:20-26
King James Version (KJV)
20 Behold, I send an Angel before thee, to keep thee in the way, and to bring thee into the place which I have prepared.
21 Beware of him, and obey his voice, provoke him not; for he will not pardon your transgressions: for my name is in him.
22 But if thou shalt indeed obey his voice, and do all that I speak; then I will be an enemy unto thine enemies, and an adversary unto thine adversaries.
23 For mine Angel shall go before thee, and bring thee in unto the Amorites, and the Hittites, and the Perizzites, and the Canaanites, the Hivites, and the Jebusites: and I will cut them off.
24 Thou shalt not bow down to their gods, nor serve them, nor do after their works: but thou shalt utterly overthrow them, and quite break down their images.
25 And ye shall serve the Lord your God, and he shall bless thy bread, and thy water; and I will take sickness away from the midst of thee.
26 There shall nothing cast their young, nor be barren, in thy land: the number of thy days I will fulfil.
Be encouraged and move forward with us.
Rev. Glenn Keen
We recently held "Healing" classes here within the church to meet the purpose of healing our own hurts within this church and our own personnel life's hurts.
Now we have a vision to carry the healing out to others.
Who is tired of being in captivity? Who is tired of being in bondage? Who is tired of being held back?
We are moving forward......
Jeremiah 29:1-9 read to home
Jeremiah 29:10-14
King James Version (KJV)
10 For thus saith the Lord, That after seventy years be accomplished at Babylon I will visit you, and perform my good word toward you, in causing you to return to this place.
11 For I know the thoughts that I think toward you, saith the Lord, thoughts of peace, and not of evil, to give you an expected end.
12 Then shall ye call upon me, and ye shall go and pray unto me, and I will hearken unto you.
13 And ye shall seek me, and find me, when ye shall search for me with all your heart.
14 And I will be found of you, saith the Lord: and I will turn away your captivity, and I will gather you from all the nations, and from all the places whither I have driven you, saith the Lord; and I will bring you again into the place whence I caused you to be carried away captive.
If we are hurting and we are bound up, then we can't help others get free - we have to be free ourselves.
We all have to be praying and fasting together to move forward.
To be dominate we have to be free and ready to be used.
Let the world be the world and let the church be the church.
Things in life happen to stop us when we don't let it go. Satan uses life things to keep our attention so that we can't see and move forward with God.
We need the whole God, not just a God in our finances, marriage, jobs, etc. We need to be praying for the whole God. Even if we know that it means we have to let go of things.
When the Lord calls us - are we going to be ready? We need to allow God to fix all of our life,not just parts of it. Or the parts that we want Him to fix and us keep the parts we don't.
We need unity - we need to be whole.
Lets take the chains off church.
God will make a way - if you seek the whole God.
We have to be ready... God won't give if we ain't ready.
Shake the chains and lets get ready.
* * * * * * * * * * * * * * * * * * * * * * * * * * * * * * * * * * * * * * * * * * * * * * * * * * * * * * * * * * * * * *
January 13, 2013
Rev. Billy White
"Christian and Animals"
Here in Lake City we have a special lake. This lake has very unique animals that live in and around it. Lake Desoto holds several animals that we can learn from.
Turtles, birds of all kinds, and mosquitoes....but the one animal that I want to draw attention to the the ducks..
Lake Desoto ducks are the main attractions....they are confident, stubborn, purposed and how where to get their help from. These ducks watch the vehicles that come to Lake Desoto and they which vehicle has food and which don't.
Now when a vehicle that has food shows up, these ducks swarm it ready to be fed..... the people in these vehicles that have food are ready to feed them.
Now as Christians - do we know where we get our help from? Do we know that God has our needs?
We will go everywhere else to try to meet our needs, why not go to God.
We search from everyone advice and direction, but not from what we really need.
Psalm 121:1-8
1I will lift up mine eyes unto the hills, from whence cometh my help.
2 My help cometh from the Lord, which made heaven and earth.
3 He will not suffer thy foot to be moved: he that keepeth thee will not slumber.
4 Behold, he that keepeth Israel shall neither slumber nor sleep.
5 The Lord is thy keeper: the Lord is thy shade upon thy right hand.
6 The sun shall not smite thee by day, nor the moon by night.
7 The Lord shall preserve thee from all evil: he shall preserve thy soul.
8 The Lord shall preserve thy going out and thy coming in from this time forth, and even for evermore.
God knows exactly what you need - what He gives you will keep you satisfied.
Palm reader give information you think you need - God already has given you what and all the information you need or want to know.
Philippians 4:19
King James Version (KJV)
19 But my God shall supply all your need according to his riches in glory by Christ Jesus.
God gives the best bread.
Lets be like the Lake Desoto ducks - confident and know that God feeds us.
New Year --- 2013 --- New things happening
October 17, 2012
Elder Billy White
Proverbs 18:19-22
When we go through hard times we all need someone that will stand beside and be for us. We all need a "cheerleader". During a football game the football players always look to the side lines to the cheer leaders because they are encouraging them to make that touchdown. The players can always count on them to be cheering.
Cheerleaders do more than just cheer. Cheerleaders are encouragers. During those hard times we need that encouraging word to help us along. Words that inspire and motivate. Words that move and push. Words that have positive meaning.
Nations have been destroyed because of words. You can destroy someone with words just as fast as you can uplift them.
Sometimes encouraging has different meanings and actions. Sometimes encouraging means to comfort and not speak a word. Actions can also encourage.
Psalm 126
You can do whatever you set your mind to do. Don't let anyone say other wise. Be an encourager. Be a cheerleader.
Sept. 23, 2012
Rev. Glenn Keen
STORMS OF LIFE
We can recall the storms that Jesus endured while He was on earth.
Matthew 26:37
Mark 4:35
When Jesus was going through his storms the disciples were sleeping.
When the disciples went through their storm Jesus was sleeping.
Both tried to wake the other.
Everyone wants someone with them as they were endure and facing a storm. God was with both of them.
In storms we want help but we don't want to receive it.
We want to know someone has our back.
Storms stop us from being what we are to be to God. Don't let storms lead you wherever it wants. Let God lead you.
How do we handle the storms of life?
We need to weather them out.
The storm won't stay and the storm will weaken in time.
Faith plays a big part in how you weather through storms.
Rev. Glenn Keen
September 16, 2012
When we betray or do something wrong against someone else, don't make the mistake like David did and think it wont be seen by God.
God didn't like several things in the Word we can read. Example: Sodom and Gorrorrah; Ananias with Sapphira (Acts 1:5)
And God didn't like what David did.
2 Samuel 12
King James Version (KJV)
12 And the Lord sent Nathan unto David. And he came unto him, and said unto him, There were two men in one city; the one rich, and the other poor.
2 The rich man had exceeding many flocks and herds:
3 But the poor man had nothing, save one little ewe lamb, which he had bought and nourished up: and it grew up together with him, and with his children; it did eat of his own meat, and drank of his own cup, and lay in his bosom, and was unto him as a daughter.
4 And there came a traveller unto the rich man, and he spared to take of his own flock and of his own herd, to dress for the wayfaring man that was come unto him; but took the poor man's lamb, and dressed it for the man that was come to him.
5 And David's anger was greatly kindled against the man; and he said to Nathan, As the Lord liveth, the man that hath done this thing shall surely die:
God sent the prophet Nathan to give David promises.
Also notice that the rich did the poor wrong and this made God angry.
David broke commandments: do not steal; do not commit adultery; do not kill; and do not covet.
God gives us things in life - be satisfied. David wasn't. So he made decisions that caused God to be angry.
2 Samuel 12
King James Version (KJV)
6 And he shall restore the lamb fourfold, because he did this thing, and because he had no pity.
7 And Nathan said to David, Thou art the man. Thus saith the Lord God of Israel, I anointed thee king over Israel, and I delivered thee out of the hand of Saul;
8 And I gave thee thy master's house, and thy master's wives into thy bosom, and gave thee the house of Israel and of Judah; and if that had been too little, I would moreover have given unto thee such and such things.
9 Wherefore hast thou despised the commandment of the Lord, to do evil in his sight? thou hast killed Uriah the Hittite with the sword, and hast taken his wife to be thy wife, and hast slain him with the sword of the children of Ammon.
10 Now therefore the sword shall never depart from thine house; because thou hast despised me, and hast taken the wife of Uriah the Hittite to be thy wife.
11 Thus saith the Lord, Behold, I will raise up evil against thee out of thine own house, and I will take thy wives before thine eyes, and give them unto thy neighbour, and he shall lie with thy wives in the sight of this sun.
12 For thou didst it secretly: but I will do this thing before all Israel, and before the sun.
Bathsheba sinned too. God chose to kill baby that she bared. We still have to get consequences to our actions. Whatever happens in the dark will be brought to the light. There is no secret from God. HE sees all. You can fool anyone else, but you can't fool God.
The devil likes for you to be in the dark. Can't find God in the dark. God is the light - the way, the truth, and the life.
The devil likes to sneak in the back door so you don't realize he is there. God wants you to know He is there because Jesus die for reasons not for nothing.
God stated, "Let us make man in our own image...." . This is a hint that we should be like Jesus/God.
We should be happy with what God gives us.
God gives us a chance to be the light. We have to work at being the light.
Don't be afraid to be the light. They made fun of Jesus when he was living, this world will make fun of you.
The reason why Tebow is hated in the world is because he stands for Jesus. He is not afraid to be a light. He has guts to stand out in this world to be a light for God.
Our actions causes us to be in the dark.
People fight to get to the top not realizing that there isn't a top.
God says, "Either you are for me or you are against me"
David had everything and still wasn't happy.
Let's take a look into our life and see that God has placed others that are around us there and placed us where we are for us to be happy.
* * * * * * * * * * * * * * * * * * * * * * * * * * * * * * * * * * * * * * * * * * * * * * * * * * * * * * * * * * * * * * * * * * *
Rev. Billy White
July 29, 2012
Sunday AM Service
"UNCHANGEABLE" "UNSHAKEABLE" "UNSTOPABLE"
That is what our GOD is!!!
We serve a UNCHANGEABLE, UNSHAKEABLE, UNSTOPABLE GOD. As we are serving Hime, we should have the same aspects about ourselves.
The God we serve goes before us and we ride on the coat tails of Him.
If you can't change, shake, or stop God - then nothing should be able to change, shake, or stop us.
Isaiah 40:

1

-5
King James Version (KJV)
40 Comfort ye, comfort ye my people, saith your God.
2 Speak ye comfortably to Jerusalem, and cry unto her, that her warfare is accomplished, that her iniquity is pardoned: for she hath received of the Lord's hand double for all her sins.
3 The voice of him that crieth in the wilderness, Prepare ye the way of the Lord, make straight in the desert a highway for our God.
4 Every valley shall be exalted, and every mountain and hill shall be made low: and the crooked shall be made straight, and the rough places plain:
5 And the glory of the Lord shall be revealed, and all flesh shall see it together: for the mouth of the Lord hath spoken it.
The only thing in this world that doesn't change is the Word of God.
The same God He was to Moses, Abraham, and to us (you).
We change with circumstances - God doesn't.
People ask the church for answers - we can't be a changing church.
Most recently - Colorado situation; People ask "What does God think about this (Colorado situation)?
People always ask "What does God think?"
Daniel 6:25-27
King James Version (KJV)
25 Then king Darius wrote unto all people, nations, and languages, that dwell in all the earth; Peace be multiplied unto you.
26 I make a decree, That in every dominion of my kingdom men tremble and fear before the God of Daniel: for he is the living God, and stedfast for ever, and his kingdom that which shall not be destroyed, and his dominion shall be even unto the end.
27 He delivereth and rescueth, and he worketh signs and wonders in heaven and in earth, who hath delivered Daniel from the power of the lions.
God is UNSHAKEABLE!!!
Daniel was unshakeable - he didn't shake from his faith.
God closed the lion's mouth - God will close the mouth of the things that try to devour you.
We are more powerful that ever at this time
God's voice cause seas to stop, tells the stars where and when to shine, when He breathes it causes life. That awesomeness is what we are serving.
Why are we acting defeated when we are in the right place at the right time for the right purpose.
1

King

s 18:17-38
King James Version (KJV)
17 And it came to pass, when Ahab saw Elijah, that Ahab said unto him, Art thou he that troubleth Israel?
18 And he answered, I have not troubled Israel; but thou, and thy father's house, in that ye have forsaken the commandments of the Lord, and thou hast followed Baalim.
19 Now therefore send, and gather to me all Israel unto mount Carmel, and the prophets of Baal four hundred and fifty, and the prophets of the groves four hundred, which eat at Jezebel's table.
20 So Ahab sent unto all the children of Israel, and gathered the prophets together unto mount Carmel.
21 And Elijah came unto all the people, and said, How long halt ye between two opinions? if the Lord be God, follow him: but if Baal, then follow him. And the people answered him not a word.
22 Then said Elijah unto the people, I, even I only, remain a prophet of the Lord; but Baal's prophets are four hundred and fifty men.
23 Let them therefore give us two bullocks; and let them choose one bullock for themselves, and cut it in pieces, and lay it on wood, and put no fire under: and I will dress the other bullock, and lay it on wood, and put no fire under:
24 And call ye on the name of your gods, and I will call on the name of the Lord: and the God that answereth by fire, let him be God. And all the people answered and said, It is well spoken.
25 And Elijah said unto the prophets of Baal, Choose you one bullock for yourselves, and dress it first; for ye are many; and call on the name of your gods, but put no fire under.
26 And they took the bullock which was given them, and they dressed it, and called on the name of Baal from morning even until noon, saying, O Baal, hear us. But there was no voice, nor any that answered. And they leaped upon the altar which was made.
27 And it came to pass at noon, that Elijah mocked them, and said, Cry aloud: for he is a god; either he is talking, or he is pursuing, or he is in a journey, or peradventure he sleepeth, and must be awaked.
28 And they cried aloud, and cut themselves after their manner with knives and lancets, till the blood gushed out upon them.
29 And it came to pass, when midday was past, and they prophesied until the time of the offering of the evening sacrifice, that there was neither voice, nor any to answer, nor any that regarded.
30 And Elijah said unto all the people, Come near unto me. And all the people came near unto him. And he repaired the altar of the Lord that was broken down.
31 And Elijah took twelve stones, according to the number of the tribes of the sons of Jacob, unto whom the word of the Lord came, saying, Israel shall be thy name:
32 And with the stones he built an altar in the name of the Lord: and he made a trench about the altar, as great as would contain two measures of seed.
33 And he put the wood in order, and cut the bullock in pieces, and laid him on the wood, and said, Fill four barrels with water, and pour it on the burnt sacrifice, and on the wood.
34 And he said, Do it the second time. And they did it the second time. And he said, Do it the third time. And they did it the third time.
35 And the water ran round about the altar; and he filled the trench also with water.
36 And it came to pass at the time of the offering of the evening sacrifice, that Elijah the prophet came near, and said, Lord God of Abraham, Isaac, and of Israel, let it be known this day that thou art God in Israel, and that I am thy servant, and that I have done all these things at thy word.
37 Hear me, O Lord, hear me, that this people may know that thou art the Lord God, and that thou hast turned their heart back again.
38 Then the fire of the Lord fell, and consumed the burnt sacrifice, and the wood, and the stones, and the dust, and licked up the water that was in the trench.
God is UNSTOPABLE!!!!!
Couldn't stop God with the water - "UNSTOPPABLE"
As GOD is UNCHANGEABLE - let us be also; As GOD is UNSHAKEABLE - let us be also; As GOD is UNSTOPABLE - let us be also.
* * * * * * * * * * * * * * * * * * * * * * * * * * * * * * * * * * * * * * * * * * * * * * * * * * * * * * * * * * * * * * * * * * * * * * * * * * * * * * * * * * * * * * * * * * * * * * * * *
Rev. Glenn Keen
July 22, 2012
Sunday AM Service
Ecc

lesiastes

11

:1-5
King James Version (KJV)
11 Cast thy bread upon the waters: for thou shalt find it after many days.
2 Give a portion to seven, and also to eight; for thou knowest not what evil shall be upon the earth.
3 If the clouds be full of rain, they empty themselves upon the earth: and if the tree fall toward the south, or toward the north, in the place where the tree falleth, there it shall be.
4 He that observeth the wind shall not sow; and he that regardeth the clouds shall not reap.
5 As thou knowest not what is the way of the spirit, nor how the bones do grow in the womb of her that is with child: even so thou knowest not the works of God who maketh all.
We have stopped casting our bread upon the water. We won't cast our bread because we want a promise we will receive something if we do cast. We want to receive before we give.
We are deal beaking with God.
Mark 4:31-32
King James Version (KJV)
31 It is like a grain of mustard seed, which, when it is sown in the earth, is less than all the seeds that be in the earth:
32 But when it is sown, it groweth up, and becometh greater than all herbs, and shooteth out great branches; so that the fowls of the air may lodge under the shadow of it.
A mustard seed is one of the least of seeds, till it is sown. The mustard seed is very small in size and greater in production.
We are afraid to plant that seed. You have to sow your own seed. Are you willing to give without getting back.
When one body of God is asking another body to sow into their body - that's sad.
We are individuals need to cast our bread into the water. By one member at a time God's body will produce great things
* * * * * * * * * * * * * * * * * * * * * * * * * * * * * * * * * * * * * * * * * * * * * * * * * * * * * * * * * * * * * * * * * * * * * * * * * * * * * * * * * * * * * * * * * * * * * * * * *
Sunday June 24, 2012
Rev. Billy White
We need to be happy, because we are blessed people.
God is not a liar. His Word says if you follow Him, He will bless you. You must delight yourself in the Lord.
I want to motivate yo to stay happy (delightful)
Psalm 37:4-5
4 Delight thyself also in the Lord: and he shall give thee the desires of thine heart.
5 Commit thy way unto the Lord; trust also in him; and he shall bring it to pass.
How do you delight yourself in the Lord?
8 I delight to do thy will, O my God: yea, thy law is within my heart.
Service. Working. Continue working and not quitting.
Word is written in your heart - it keeps you motivated.
You getjoy by working. Doing God's Will will keep you happy.
You stay delightful by staying in Your service.
After accepting Christ you were happy, full of joy. You need to keep that joy going.
You have a purpose. Doing your purpose will make you delightful. You won't always be happy, but you must not quit.
Being delightful means you take each day of service and know even on the bad days. Joy comes in the morning - a thing to remember.
I'm motivating Joy Explosion today to get to work.
Even though you will deal with pain and suffering, please remember that you will have pain and suffering anyway even if you aren't doing God's purpose.
In becoming committed to serving God brings a driven motivation because we willing serve Him because He loves us.
My life means nonething unless I am serving God.
Happy doesn't mean laughter, smiles, joking - that is just a state.
Happy is knowing where I am ging and what I have in this life. Being happy in God. He will give you the desires of your heart.
Same as our children. When kids do good and right, we reward them. The same goes with us and God. He wants to reward us for being good.
Be happy in our service and will be delightful to the Lord.
To motivate - just speak truth.
* * * * * * * * * * * * * * * * * * * * * * * * * * * * * * * * * * * * * * * * * * * * * * * * * * * * * * * * * * * * * * * * * * * * * * * * * * * * * * * * * * * * * * * * * * * * * * * *
Sunday May 20, 2012
Rev. Glenn Keen
"God's Will"
How many ofus think things happen for a reason in life. How many know we can't change the outcome once it set into place. God has a plan for each of us. In this instance Im; going to tell you a story about Apostle Paul who was captured and set to go to prison.
Act chapter 27; chapter 28:1-6
Here is a man that at one time was the top solider doing God's work killing Christian, had a Damacus experience, turned the other way whole heartily for God and goes from the hunter to the huntee (being hunted).
Even though he was doing God's work there was still a purpose at the end of Paul's ministry. He was sent to prison but it didn't stop him from still serving God. In the midst of the storm and troubles God still had a purpose. He still had a plan.
We go through things in life that we don't understand why they happen, but the reason they happen is God's will. You suffer to make you stronger.
God's will was for Paul to get to Rome someway and somehow no matter what got in the way God had a plan.
Some many are telling us what you aren't - when we should be telling them who we are.
During this storm Paul continued to tell the guard thathe would make it to Rom because the angel told him so. The others on the boat needed faith. We go through things to show others what faith is.
When the boat crushed and they ended up on the island. Who Paul was was shown. While gathering material for the fire Paul was biten by a viper. Those around saw it and faith grew within them when Paul shook the viper loose and lived.
Paul made it to Rome and was in prison but still Paul stayed faithful with things to do. He wrote letters to the churches and Timothy which are still used in our lives today.
Even though Paul and us don't want to go through unpleasant things and troubles, we have to remember that all good things work toether for those who love the Lord. Love the Lord as much as Paul did and serve Him through it. Stay in God's will.
* * * * * * * * * * * * * * * * * * * * * * * * * * * * * * * * * * * * * * * * * * * * * * * * * * * * * * * * * * * * * * * * * * * * * * * * * * * * * * * * * * * * *
Sunday May 13, 2012

M-O-T-H-E-R
"M" is for the million things she gave me,
"O" means only that she's growing old,
"T" is for the tears she shed to save me,
"H" is for her heart of purest gold;
"E" is for her eyes, with love-light shining,
"R" means right, and right she'll always be,
Put them all together, they spell "MOTHER,"
A word that means the world to me.
* * * * * * * * * * * * * * * * * * * * * * * * * * * * * * * * * * * * * * * * * * * * * * * * * * * * * * * * * * * * * * * * * * * * * * * * * * * * * * * * * * * * *
Sunday May 6, 2012
Rev. Billy White
Encouragement directly to the Saints of Joy Explosion Ministries
"Don't quit your bass is out there"
Luke 11:5-8
Don't quit when you get discouraged or frustrated. It's easy when you are frustrated to say - "No I don't want to do .....". This is giving up.
Churches are quiting due to part of the ecomony pressure - starting to quit God.
One of our mottos: We Believed; We Endured; We Accomplished"
Let's look at "We Endured" - let's add "ing" to make "Enduring"
That is what we are doing. We are tired, but we can't stop.
Just like fishing. You cast your line continually but no bite. You witness others catching different types and size of fish, but you nothing.
Luke 11:8 - Importunity means assistance
Because of the persistence - he will get more than 3 loaves
We can make any excuse to quit.
No team heads to the game saying "We are going to lose". They are there to win.
God has brought us this far - He wouldn't leave you/us now.
Remember the songs: "Lord, I want You to help me" and "I never would have made it without You"
I Corinthians 15:58 - "unmoveable"
"Don't quit of God. Don't give up. He didn't give up"
Before the day ended: I got my bass. I didn't give up
* * * * * * * * * * * * * * * * * * * * * * * * * * * * * * * * * * * * * * * * * * * * * * * * * * * * * * * * * * * * * * * * * * * * * * * * * * * * * * * * * * * * *
Sunday April 29, 2012
Rev. Billy White
"Climb your tree"
Luke 19:10
When it comes to God, let nothing stand in your way.
Everyone remembers the story of the woman pressing thur the crowd. She didn't let anyone or anything get in her way from her healing.
Press means to continuing move forward.
If you have to climb a tree to get to God, then climb it. Zaccheus did. Zaccheus's status in body was small, but he held a high position in the city as head tax collector. He was very important in the city. Even though he had everything, he still needed Jesus. He needed to see Him.
Zaccheus climbed a sycomore tree. Some facts about sycomore trees - can grow to 167 feet high; bark is nasty because it one of the only trees that grow from the outside not inside like other trees, so that makes the bark sticky feeling.
Life problems can be sticky.
It don't matter how sticky, nasty that tree is, use it to get to God.
The faith of Zaccheus caused Jesus to look up. God will see you wherever you are as long as you are trying to see Him. The story continues to say that Zaccheus's whole family was saved.
Zaccheua wouldn't let anything get in his way. He want a clear view from the choas. Lift high above the choas to see God. Why don't we want to climb the tree? Zaccheus was pampered. He had nice clothes, he took care of his skin, and he didn't do hard labor.
I encourage you today. Climb the tree!!
Keep running the race - We are going to press.
We are climbing our sycomore tree.
* * * * * * * * * * * * * * * * * * * * * * * * * * * * * * * * * * * * * * * * * * * * * * * * * * * * * * * * *
April 22, 2012
Rev. Glenn Keen
"Troubles of Life"
Psalm 32:7;34:6-7, 11-17
Few things (steps) in life's troubles:
In today's times trouble seems to surround us on everyside of life, from a failing economy, failing relationships and failing health but in all of this turmoil God is still right there to fulfill his promise and thiat is to rescue all of us from this.
But in order to have God in middle of our troubles we have to have Him in our hearts.
We find ourselves kicking and screaming and begging him to help us face our problems and save us from them, whenhe says He will honor those who honor Him, and by honoring Him we can go to the Lord and it tells us how to deal with our everyday life. He say he will rescue us.
Then the Word says to call on Him, acknowledge that He exists. See it took me 40 years to mess up my life but I wasnt God to fix it in a couple of Sundays. We can't just put Him in our lives when we're in trouble we have to have Him when we're on top also.
We have to have a relationship and in order to know Him on a personal note.
The next thing we don't fear God anymore we're not afraid, but the Word tells us to be afraid to fear Him, don't speak lies and evil on our fellow peers, turn from wicked ways and do good.
If you want God to be God in your trouble, let Him be God in your heart.
* * * * * * * * * * * * * * * * * * * * * * * * * * * * * * * * * * * * * * * * * * * * * * * * * * * * * * * * *
Sunday March 25,2012
Rev. Glenn Keen
"Where's your Fire?"
Malachi 3:1-5; Matthew 3:11-12
This Word is a promise from God. What does fire do? Fire cleanses everything. Think of a farmer and how he burns his fields before planting. The reason for this is to burn the bad out and replace it with nutrients that will help the crop being planted next.
John the Baptist stated: "He will baptize you with the Holy Spirit and Fire"
The Spirit is to lead, guide, teach and comfort you. Fire is to purify and nuture our souls to become closer to God. Certain things put your flame height down - hurts, disappointments, worries, stress, etc. When a fire gets low the smoke comes to ground level. This smoke will fog our vision where we can't see where we are going or what is ahead of us. A roaring fire has smoke that lifts to the sky and clears the ground level which helps with the light that the flame gives to us will result in clear and sound visions see everything happening around us. A roaring fire is God's desire for us.
Matthew 3:12: "Whose fan is in His hand...."
When your fire gets low, you need to work that fire to cause the flame to become roaring again. John the Baptist said the One to come will have a fan in His hand. Fanning your fire will cause your flame to grow. We blow on a nature fire to get it going again. Think the same breath that God gives us life is the same breath/fan to keep our fire roaring and strong.
Matthew 3:12: "and thouroughly purge his floor and will gather the wheat into His garner; but the chaff He will burn with fire unquenchable."
God will separated out His own. He will blow on our fire and we must continue through prayer, studying His Word, praise, worship, fellowship, and allowing the Holy Spirit to work in our lives to keep our fires roaring for Him.
Again, "Where is your Fire?"
Lets stoke it, allow God to fan/blow on it, and build it to roaring so we and other can have the light from it, the warmth it gives, and the smoke to show others where He is.